This post has already been read 12757 times!
Chicago to Traverse City Road Trip
Chicago to Traverse City drive is one of the classic American road trip. Whatever is the season and weather, Traverse City attracts visitors from all over the world. Traverse city is consistently voted as one of the most charming small town in America.Traverse City also features in one of the top 10 vacation spots within driving distance from Chicago.
Chicago to Traverse City distance is around 320 miles and driving time is around 5 hours. Close to Traverse city is Sleeping Bear Dunes National Park.  Each summer millions of visitors come to Sleeping Bear Dunes National lake shore to enjoy its sandy beaches and swim in crystal clean waters of Lake Michigan. During winters, Traverse City is equally famous for its winters sports and ski resorts.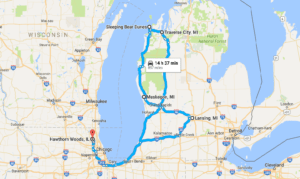 We took this road trip during winter vacations, and we first drove from Chicago to Lansing to meet our friends and we stayed there over night. Next day morning we drove from Lansing to see the Silversides submarine in Muskegon. Its an hour drive, and with snow everywhere, traffic was not much, and we reached there by 10 AM.
Silversides Museum, Muskegon
Muskegon is one of the most important port town on eastern shore of Lake Michigan town. Along with its riviera and coast line it is also famous for USS Silversides Museum, that houses one of the World war II submarine, USS Silversides  (SS-236). If you are in this area, a trip to Silversides museum is a must stop. For records, Silversides has the most prolific combat record of any still-extant American submarine. Silversides received twelve battle stars for World War II service. The tonnage of the ships sunk by Silversides amounted to 90,080 tons.
The best part of this museum is the actual tour of the submarine, an experience that you will never forget. Our daughters were so thrilled to go inside the submarine to see how the life looks like from there.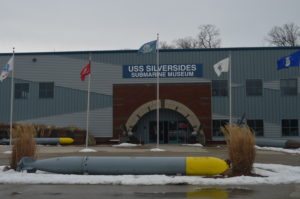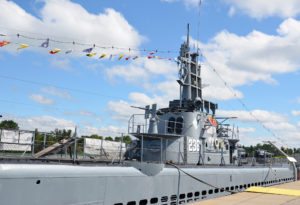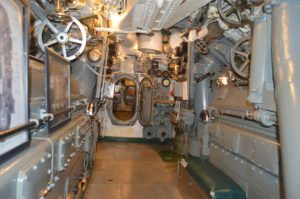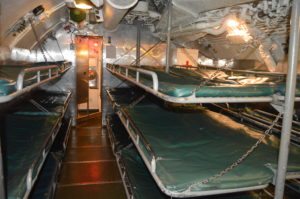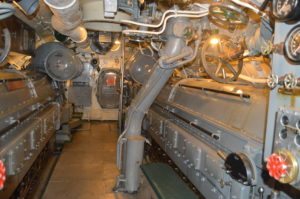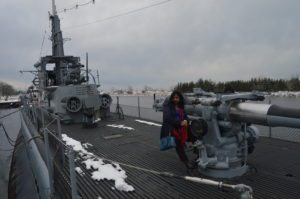 Sleeping Bear Dunes National Lakeshore
Sleeping Bear Dunes was rated as The Most Beautiful Place in America by ABC's Good Morning America in 2011. The National Lakeshore has 64 miles of beachfront, two islands, more than 20 inland lakes, and almost 50,000 acres of land. Although park was closed due to weather and snow, we enjoyed walking on those snow covered monumental sand dunes. From the top of dunes, the scenery and landscape was all magical, snow covered shore, blue green waters, and absolute calm.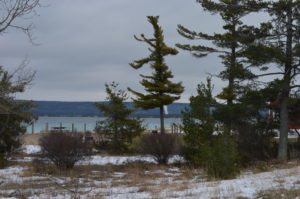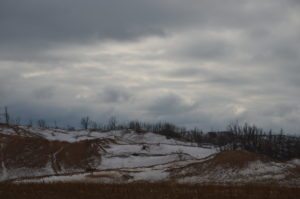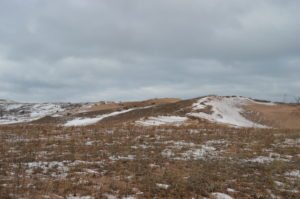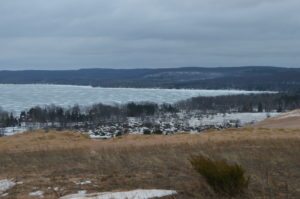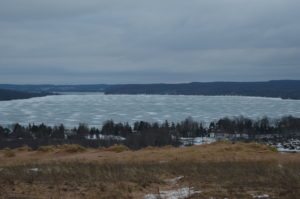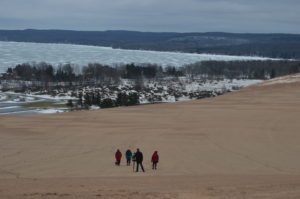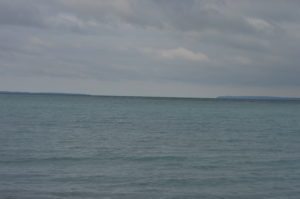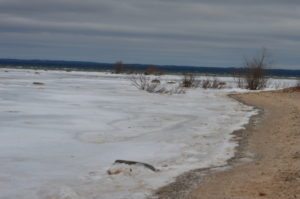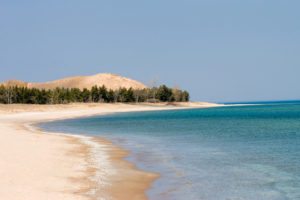 Winter sports in Traverse City
Skiing, snowboarding, snowmobiling, snowshoeing, ice skating, sledding, ice boating are some of the most popular outdoor winter sports options available, and Traverse city has miles and miles of snow tracks for them. after doing all the research, we had decided to go for snowmobiling, and took the snow mobiles on rent for 4 hours. In wilderness, driving those mean machines was a different experience and we loved every moment of snowmobiling.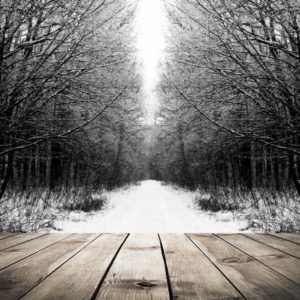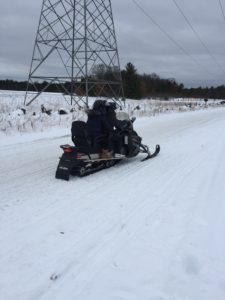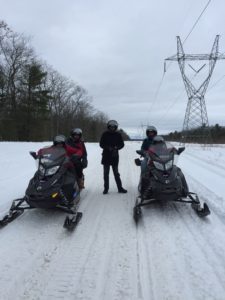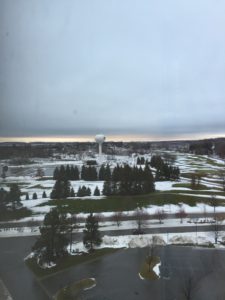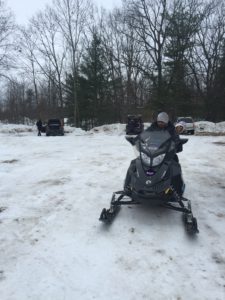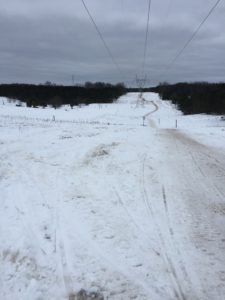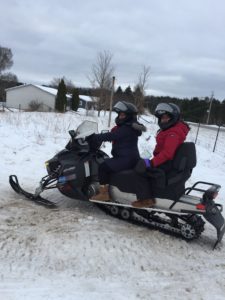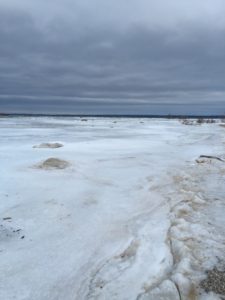 Lighthouses in Michigan
While enjoying all the natural attractions in and around Traverse City, we also took time out to visit some of the famous light houses like, Grand Traverse and Little Sable. Although entry to the snow houses were close to public because of snow and winter weather.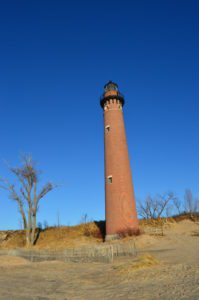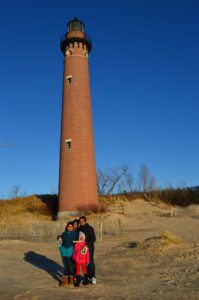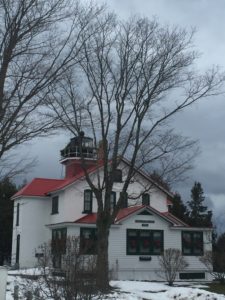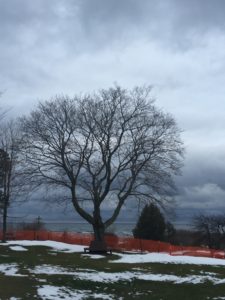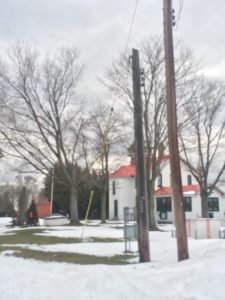 During our visit to Traverse City we stayed in Grand Traverse Resort and Spa, and its a beautiful resort with lots of open space and well maintained property. After cris-crossing Upper Peninsula Michigan for 5 days, it was time for us to go back. Those snow covered routes and small towns along with lake shore, all together a great drive back home.