This post has already been read 1856 times!
Ahmedabad to Udaipur road trip
A road trip in India has its own charm. After a long gap, we did one such memorable trip from Ahmedabad to Udaipur this summer. Thanks to Parul and Ankur to make it happen, it was pure joy all the way.
Venice of the East
Udaipur is one  of the most romantic cities in India, also known as the City of Lakes and also called the "Venice of the East". It was capital of former princely state of Mewar. Udaipur is also among top 15 tourist hot spots in the world, where people come from all over the world to see city's many spectacular monuments, temples, palaces and lakes. During our recent vacation in India, we thought of covering Udaipur for the same reason.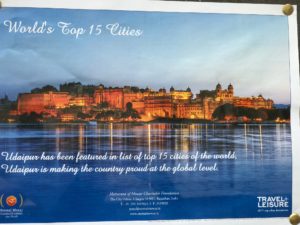 Drive from Ahmedabad to Udaipur
We had only two days with us, so we knew we will not be able to see so many places Udaipur has to offer. But the fascination for Lake City was strong enough to take the trip. Our road trip started at around 8 AM in morning. In two cars we started from
IIM Ahmedabad
campus. It was nice sunny day with some splashes of rains here and there. As you drive from Ahmedabad towards Rajasthan, you will notice rapidly changing landscape, with some exotic views, greenery, temples, industrial units and power plants. Ahmedabad to Udaipur is around 256 kilometers and it takes around 4 hours. The for lane road is good for driving.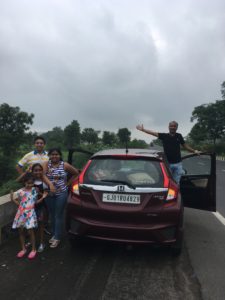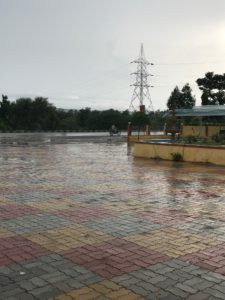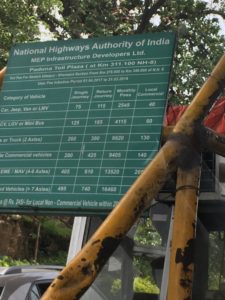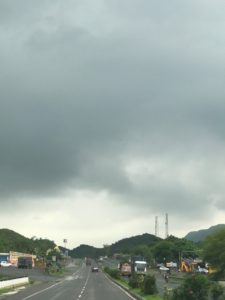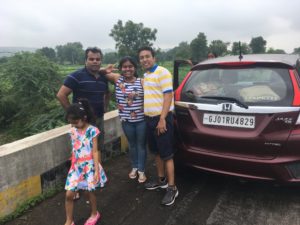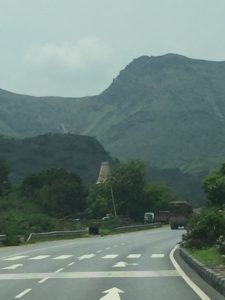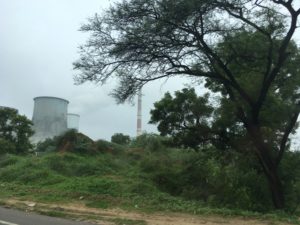 Hotel resort in Udaipur
For our lodging in Udaipur, we wanted to stay away from regular hotel chains and wanted to stay in resort with some local touch of Rajasthan. After some research we decided on Aaram baagh which is on Udaipur Ahmedabad highway, some 20 km before city. If you are nature lover and want to be surrounded by loads of greenery and natural spring water, you will love this place. Also if you are travelling by car, then only this place is advisable, else transportation from this place can be a big challenge. Its a beautiful property and with some more professional management, can become much better place to stay. We had some great time here.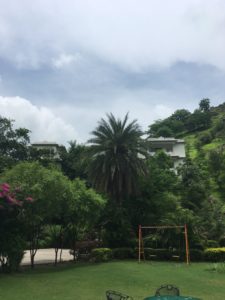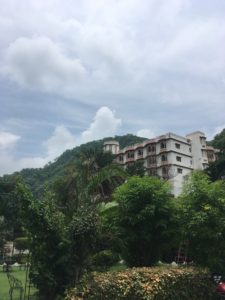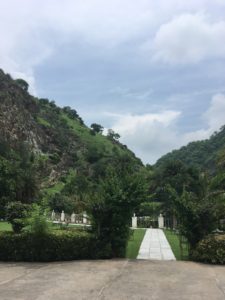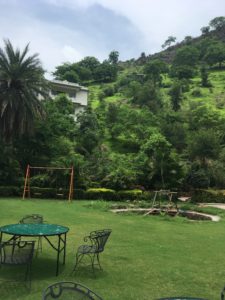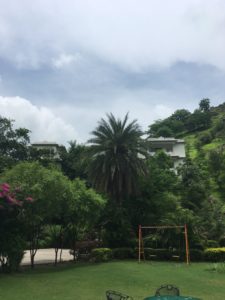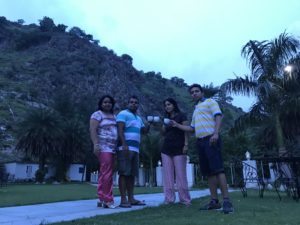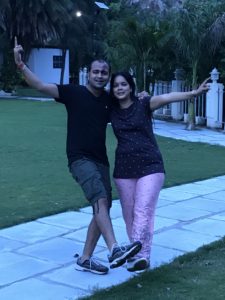 Lake Pichola, Udaipur
In the center of city, Lake Pichola is the most beautiful attraction of Udaipur. The whole city was built around this lake. More than 700 hundred years old this artificial fresh water lake is the life line of city. City Palace around this lake, as well as lake Palace on the island along with famous temples on smaller islands. A sunset cruise in this lake has its own charm, when the city lights come to life. We took the cruise in afternoon, and were equally overjoyed with beauty of this lake.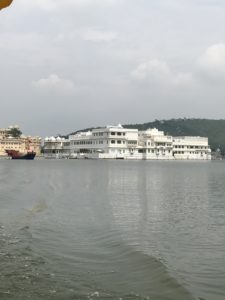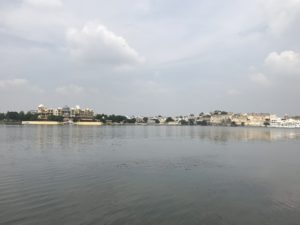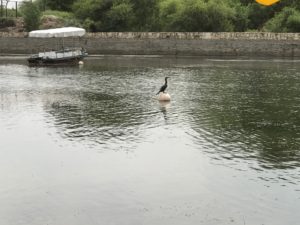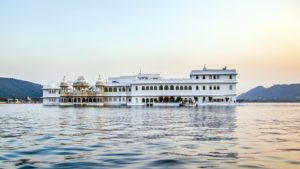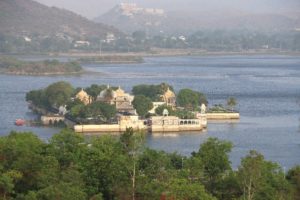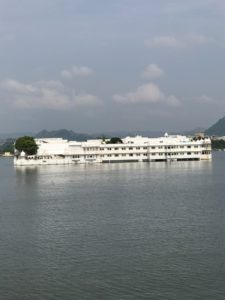 Karni Mata Temple
Next we went to Shri Manshpurna Karni Mata temple. Its a Hindu temple located on the Machla Magra Hills, near the Doodh Talai Lake. It enshrines the stone idols of Karni Mata. You can have very beautiful views of whole city and lakes from the temple.
There are two ways to the temple, either by walking and climbing more than 1000 stairs or by rope way. For photography lovers, the views from rope way are mesmerizing. this rope way or gondola is installed between Pichola Lake and Machhala hill. You can see some of the best views of lake Pichola, fateh Sagar lake, City Palace Sajjangarh fort and on the other side of lake, Aravali mountains.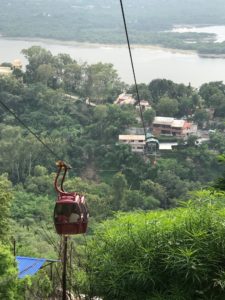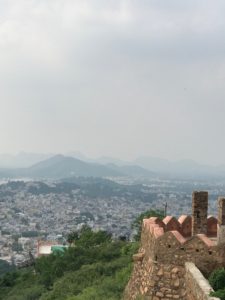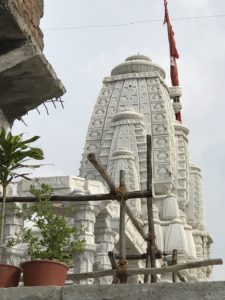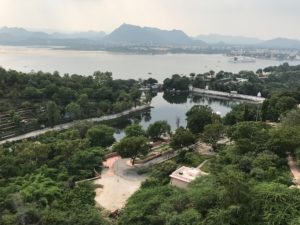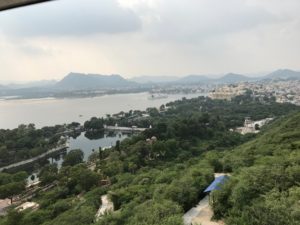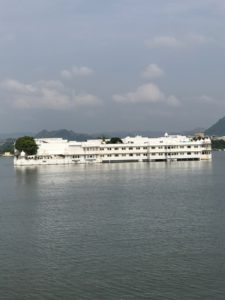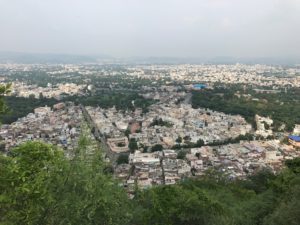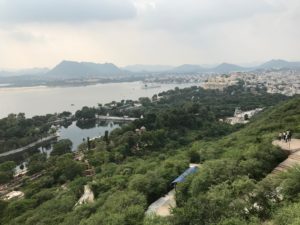 Fatehsagar Lake
In evening we went to Fateh Sagar Lake, and enjoyed the sun set views there. During our walk along the bank of lake, we also enjoyed spicy bhel and other street delicacies. We had plan to go to Maharana Pratap museum also which was nearby, but later we decided to go back to hotel, as everyone was but tired.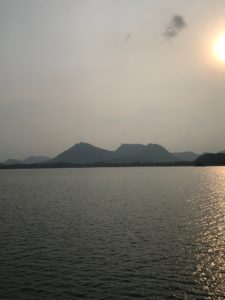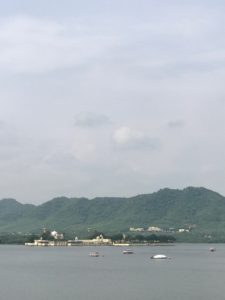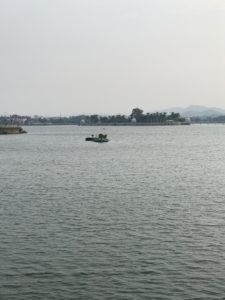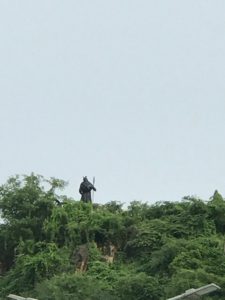 City Palace Udaipur
Next day morning we went to City Palace, a magnificent palace built over centuries by the contribution of many generations of Mewar dynasty. This palace is built on the east bank of Lake Pichola, and provides magnificent views of whole city. One of its kind, this is one of the largest palace in the princely state of Rajasthan.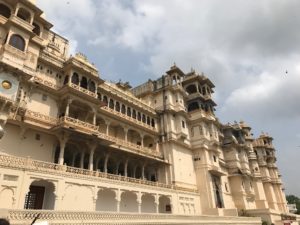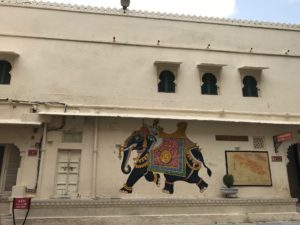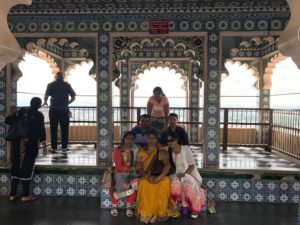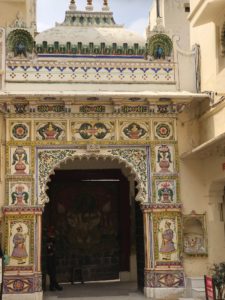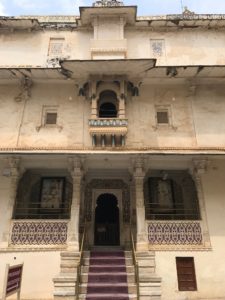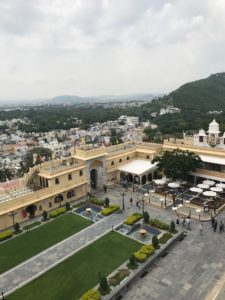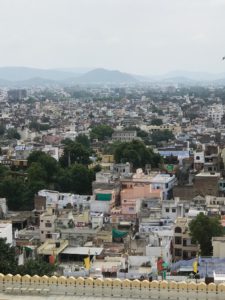 Glimpses of city life
What ever time we spent in this beautiful city, it amazed me with the contradictions and diversity, the extremes and the resilience and how it balances the daily life. From the world class hotels like Lake Palace which caters to ultra rich, to the crowded public areas filled with masses, all enjoying the same sun set views of Lake Pichola and Aravali mountains, it was astonishing.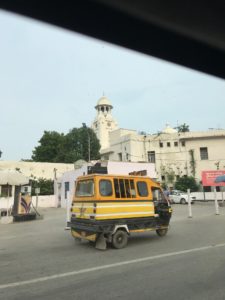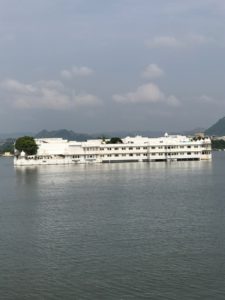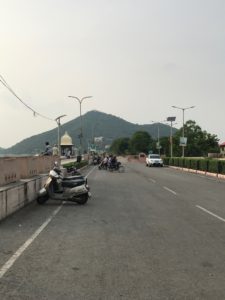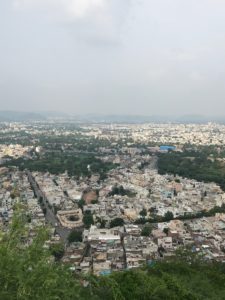 Drive from Udaipur to Ahmedabad
After spending some 36 hours in the city of lakes, we were all tired. Rain gods also were signaling us to end the trip, as it had started drizzling in later afternoon of day two. With so many memories and hundreds of photographs, we started our drive back. It was raining all the way and we stopped in between for some good lunch, and reached home late evening.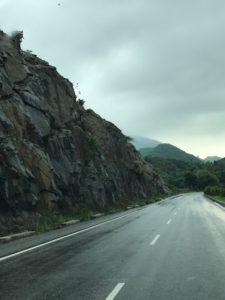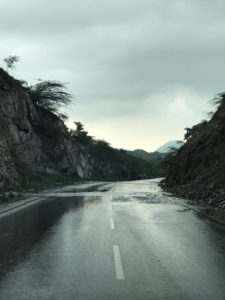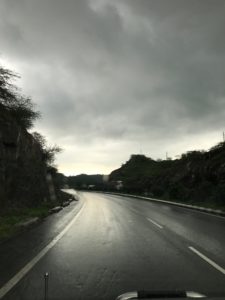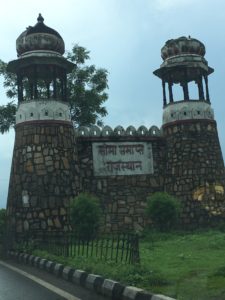 Driving back, when you turn around and look at the city, you will feel even the air here is tinted with royalty and history. You need many days to discover the earthy charm and royal touches of this beautiful city, 2 days were never enough.