This post has already been read 2879 times!
Chicago to Key West road trip
It was December of 2014, when we planned our next epic road trip to Key West, FL. Key West in Florida always sounded mystic and romantic place to be in, and hence we decided to drive all the way from Chicago to end point in Key West, almost 3600 miles of round trip. We checked with some of the friends to come along, but no one agreed for such a long trip of almost 10 days. So we decided to go alone, 4 of us.
We decided to start early in the morning and the plan was to drive non-stop up to Atlanta, and yes that is how we went. Started at around 5:30 AM CST, with kids half asleep, we drove for 4 hours straight and stopped near Indianapolis for breakfast, and rest. We had started with I-94, and took highway 41S and IN63, passing through Evansville and Nashville, before reaching Atlanta in late evening.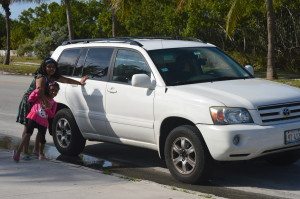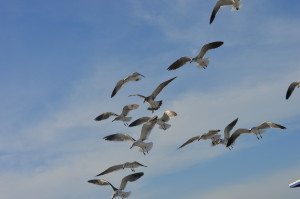 All the way we stopped only in few rest areas, and covered close to 650 miles in that day. It was a tiring day with non stop driving and later we had a dinner in Atlanta at one of our old friend's place, whom we met after 6 years. We stayed that night at Marriott SpringHill Suites in Alpharetta, and after that tiring day, we enjoyed the deep sleep and much needed rest.
Next day we went to see Coke Factory  in Atlanta and spent few hours in downtown there before leaving for Orlando. By the time we reached Orlando it was close to midnight, with lot of rains and thunderstorms along the way.On the way we had booked ourselves for the night in Marriott SpringHill Suites Orlando North/Sanford. It was funny, when we reached close to hotel, we found almost all the dining options were closed, and only one pizza shop was open, some 12 miles ways from hotel.
Next day was devoted to Disney Magic Kingdom, with kids and family and we had lots of fun. Spent almost whole day there and left for Port Lucie and stayed in Marriott SpringHill Suites Port St. Lucie. After good rest and sleep, next day we left for kennedy Space Center. This was the second time we were at space center, but our bad luck was that all the tours were booked. So the lesson is, book your tours in advance if you are planning to go to Kennedy space center.
In afternoon we left for Miami and hit the beaches straightaway. On Christmas day, we again got up early and started driving towards Key West. While whole world around was getting ready for Christmas morning prayers, we were on our way to Key West. It took us close to 3 hours to reach the southernmost point of continental  America. In evening we took the champagne cruise, as we went to see the sunset in international waters.
There is so much of life in Key West, and its easy going atmosphere makes you sit down and take a note of all the natural beauty around you. With hundreds of tourists every where, we enjoyed walking down the roads to see tourist attractions.
We came back to Miami lakes area in night and reached there again around midnight and stayed in Courtyard Miami Lakes. Our plan was to go to Everglades National Park . It's not only a World Heritage Site, but also as International Biosphere Reserve, a Wetland of International Importance, and a specially protected areas.
After spending couple of hours in Everglade National Park, we started driving back, and after all that tiring day we still drove close to 450 miles to reach close to Georgia and Florida border. Since we wanted to cover as much as we could, we had not booked hotel in advance for night stay. At around 11 PM, we booked a hotel through Hotwire, and just went there to crash on the beds. Next day after breakfast we went to Atlanta, and visited one of the prominent mall, Global Mall (www.amsglobalmall.com) that had lots of Indian shops, boutiques and restaurants. After taking lunch there we also visited, one of the famous Hindu temple of Atlanta (www.hindutempleofatlanta.org).
By now our bodies were getting tired. Last 8 days of drive and sightseeings have started taking a toll, and we thought of retiring early to bed. From Atlanta we drove to Knoxville, which is around 3 hours, and after dinner went to bed early by 9 PM. Believe it or not, from that trips standard 9 PM was really very early, but we were tired and had to listen to our kids. So that was the last night stay in the trip. We were still 9 hours away from our home, and subsequent morning after breakfast we started the last leg of our road trip, back to home. After covering close to 550 miles in the whole day, we reached Vernon Hills late in the evening, with tons of memories and hundreds of snaps. True to its lore, Key West is a place you don't find very often. If you don't believe, go and see it yourself, its worth driving for :).