This post has already been read 2842 times!
Chicago to Great Smoky Mountains National Park road trip
It was labor day weekend  of 2010, when we planned this trip to Great Smoky Mountains National Park. With 4 different families, and nomads from the age of one and half years to 35 years, it was truly a friends and family road trip. Nonstop chatter, loud music, late night dance and songs, and variety of food, at the rental home that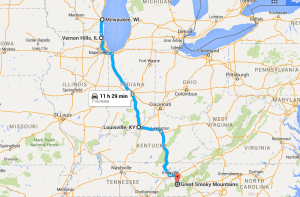 we booked in Smoky Mountains National Park. It was outlandish, insane and incredible trip all together.
Great Smoky Mountains National Park straddles the border of North Carolina and Tennessee. The sprawling  landscape encompases lush forests and an abundance of wildflowers that bloom year-round. Streams, rivers and waterfalls appear along hiking routes that include a segment of the Appalachian Trail.
We started on Thursday evening before the long weekend, and we had three cars carrying the group of 12.  Thursday evening before the long weekend is always very heavy on traffic and we experienced that pain. We drove initial 50 miles very slowly as we tried to cross our way through Chicago downtown and skyway. We had planned to stop in Kentucky so we continuously drove till mid night to get to the hotel.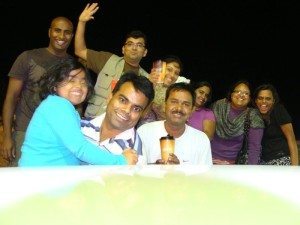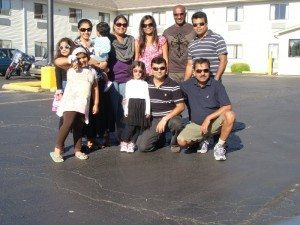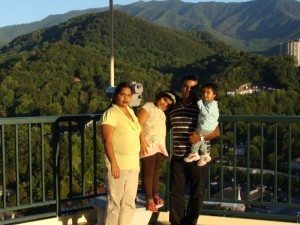 Next day morning we started after the breakfast and enjoyed driving on the beautiful highway that connects kentucky with Smokey Mountains, and passes through valleys and hills full of life. It was supposed to be 3 and half hours of drive, but as we were nearing mountains, we noticed huge traffic again and it took us almost 5 hours to cover the 190 miles drive from our hotel to Smokey Mountains park. But we had plenty of time and so we decided to take a detour and check the Oakridge city and famous American Museum of Science and Energy AMSE. Oak Ridge was established in 1942 as a production site for the Manhattan Project—the massive American, British, and Canadian operation that developed the atomic bomb.  We went to AMSE, and spent few hours there. If you are in that area, do visit this museum. The museum has many exhibits, including robots, science puzzles, timeline of atomic discoveries, a display devoted to nuclear weapons and the Y-12 Plant, and a solar energy demonstration project.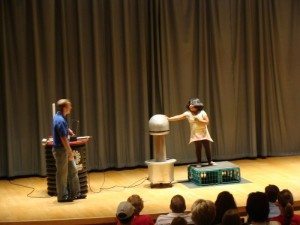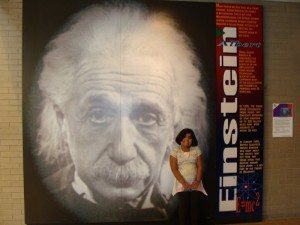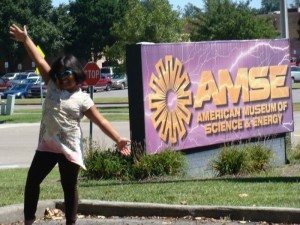 After spending few hours in Oakridge, we continued our driving and entered into Smoky Mountain park from the Gatlinburg side and drove around Gatlinburg city for some time before going to our rental home that we had booked up in the mountains.
Advance booking of Smoky Mountain cabin rentals was the best decision in this trip, as we got a beautiful rental property on the hill overlooking mountains and the valleys. Also it helped us to party hard every night when we came back tired from the sight seeing and outdoor activities.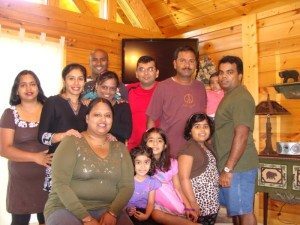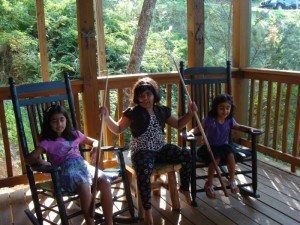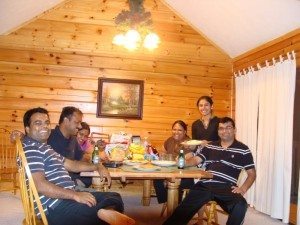 Next 2 days that we spent in Smoky mountains were all fun, as went on doing lot of outdoor activities like zip line, horse riding, helicopter trip etc. Pictures here itself tells the mood and magic of this trip in that large group. Gatlinburg sky lift, Gatlinburg scenic overlook, Gatlinburg space needle were some of teh other attractions that we covered in the Gatlinburg town.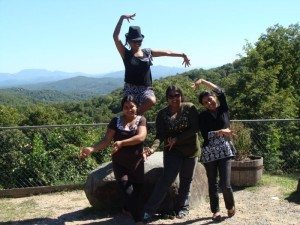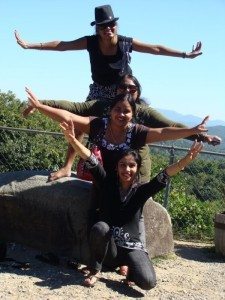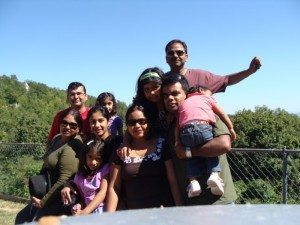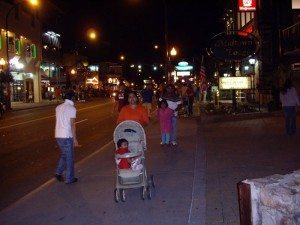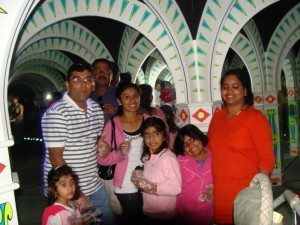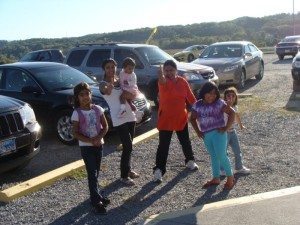 Our trip to zip line was also special, as many of us did that for the first time in life. But kids had the most fun as they were allowed to go on zipline.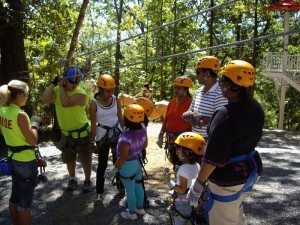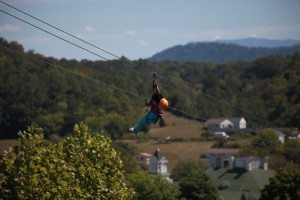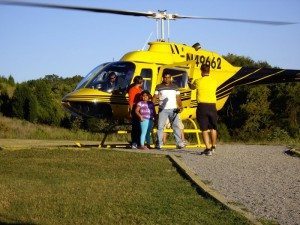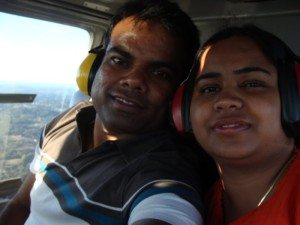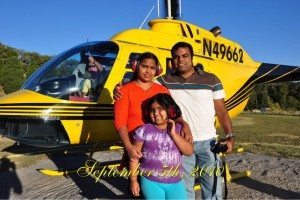 To cover all the attractions in Smoky mountains 2 days are not enough, and needs lot of planning if we you want to cover all the natural sceneries and attractions. May be Tripadvisor can be a good and reliable source for planning what all attractions you want to cover in Smoky Mountains National Park. We had two full days of fun filled activities and spent the long weekend with many other tourists walking around the streets in night and gazing at the skies.
On third day of our trip, we started driving back towards Chicago, and this time we stayed in Indiana for the night and drove back straight to the house next morning. With so many firsts in this trip, its always going to be special in our memories, and believe me Smoky mountains National Park is like that.