This post has already been read 2890 times!
Vacation in Italy
After completing the first leg of our European vacation, we had planned to spend the rest of vacation exploring some of the best known attractions of Italy. So we picked the itinerary where we can cover Venice, Pisa, Florence and Rome is next 6 days. We flew into Venice from Zurich by early morning flight and here also we were in dilemma whether to take rental car or use the high speed rail network. There is a saying when you are in Rome, do what Romans do, and that's how we decided to junk the US habit of taking rental car. As we progressed in our trip we realized rental car would have been a disaster, in the by lanes of Florence and Pisa, and we would have spent half of our time looking for parking in Rome.
Venice to Florence by train
So, we took a local bus from the airport and went to Venice Mestre Station. While I went to buy the tickets, I realised there are many private train operators, which was again new to me, having seen only Amtrak for my 15 years in US, and Indian Railways all my life in India. But its always nice to have options, there are almost every hour trains from venice Mestre station to Florence. Once in the train, it was very nice and relaxing 2 hours ride and at around 1 PM we reached Florence.
2 nights in Florence
Once you get down in Florence, and come out of train station in the summer afternoon, you will immediately realize the similarities between Varanasi or Agra railway stations. Its heat, crowd, and the rustic medieval charm of old city surroundings. We had booked our stay at Hotel La Scaletta, a beautiful 3 star hotel in the old city. We dumped our luggage in hotel and immediately went out looking around beautiful structures and monuments around the old city.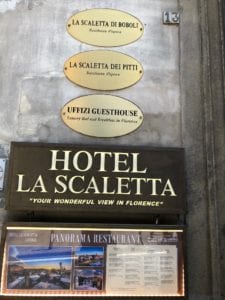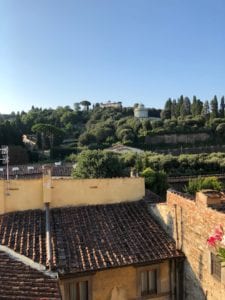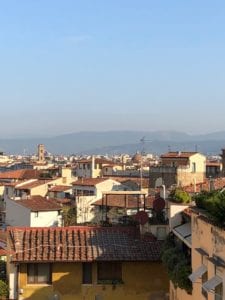 In our plan we had kept the city tour and sightseeing of Florence for next day, since we wanted to go to Pisa in evening, but still we managed to spend next 4 hours in the old city walking around magnificent bridges and architectures.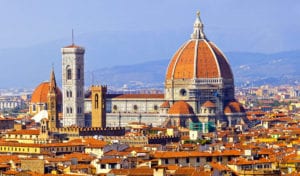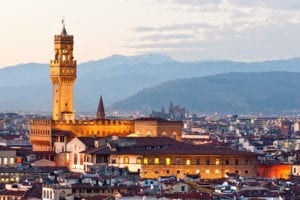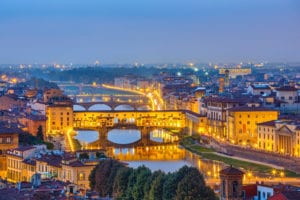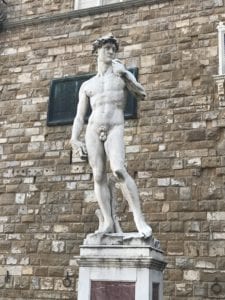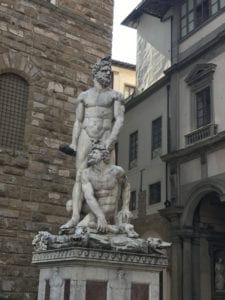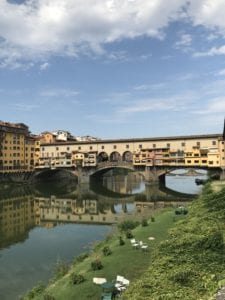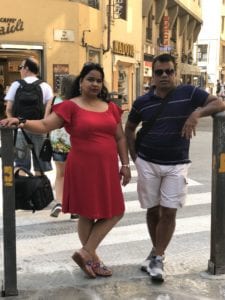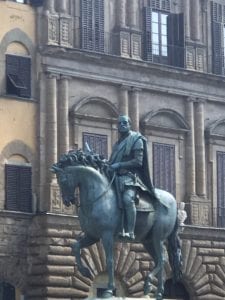 Florence to Pisa by train
Late afternoon we took the train for Pisa, which is around an hour of train ride from Florence. Once again we relied on Italiarail and reached Pisa, watching all the beautiful sceneries from the window of fast moving train.
Once in the city, we had the only objective to see  Leaning Tower of Pisa. As we came out of train station we enquired about it and everyone told its 10-15 minutes walk from the station. It really came out to 30 minutes walk, and the best way to go there, if you want to take pictures on the way.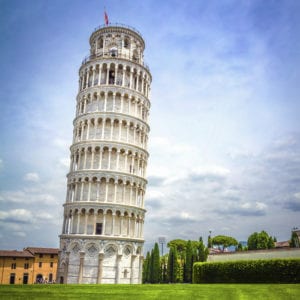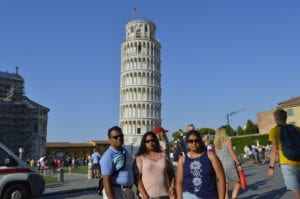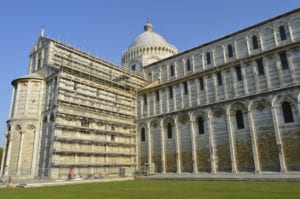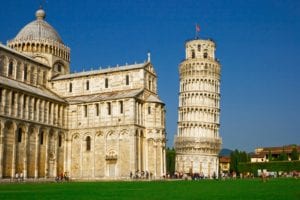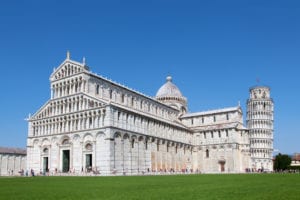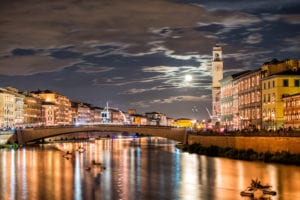 We spent close to 4-5 hours in Pisa, and took the train at around 9 PM back to Florence, so we could do rest of our siteseeing in Florence next day.
City of Romance – Venice
From Florence we were back to RailItalia, and two and half hours later got down at Venezia Santa Lucia. Once you come out of station, you realize why Venice is different from any other city. Just in front of station is the main canal, from where you need to take water taxi to go to your hotel and navigate around the city. First thing we did at station was to buy Tourist travel card  travel which is valid for 24 hours once you first use. It allows to take any water taxi to any destination within the city limits.
In Venice we had done our booking at Hotel san Zulian in heart of Venice, some 300 meters from St. Marks square. Its very old property, but best part of this location is proximity to the main attractions like St Mark's Basilica, St Mark's Campanile, Negozio Olivetti, Ducal Palace, Basilica dei Frari etc. So next 24 hours we had fun criss crossing all over Venice looking at some of the best architectures of roman era. Gondola ride was one of the best attraction for sure.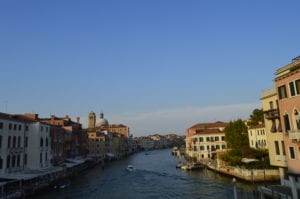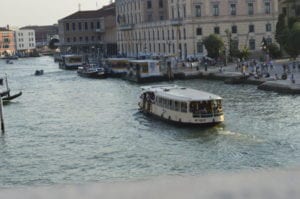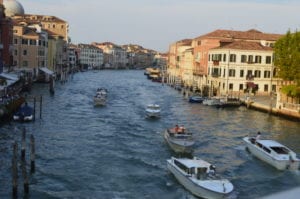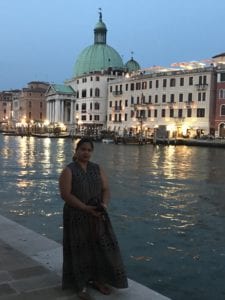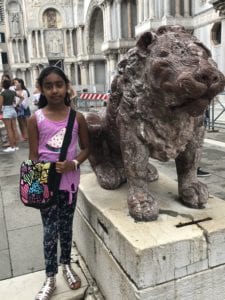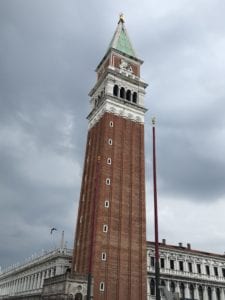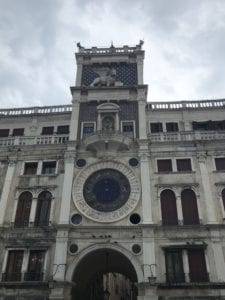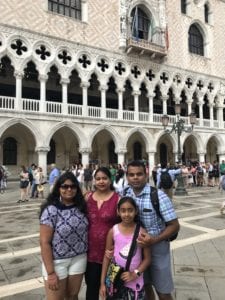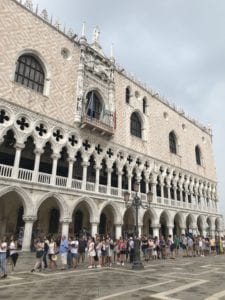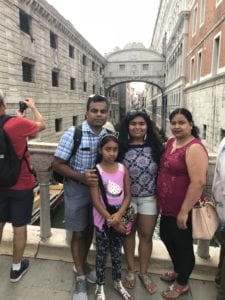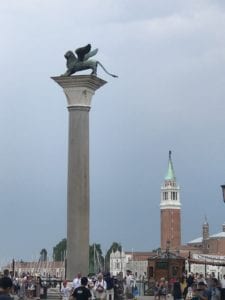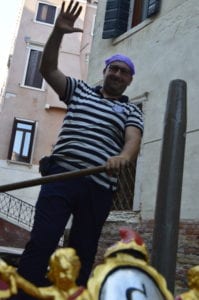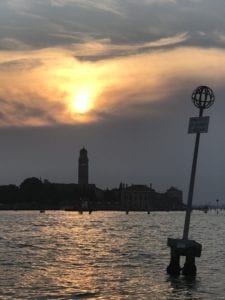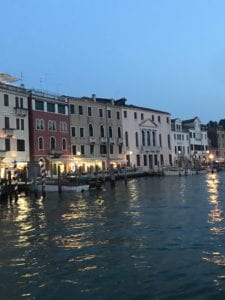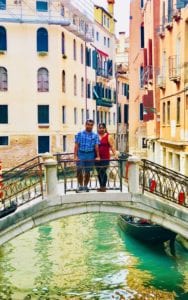 After all the site seeing that day, we were ready finally to take a look the seat of Roman Empire. From Venice again we took RailItalia for Rome, which is around 4 hours ride, crossing Florence and some of the best wine producing territories on the way.
3 Days in Rome
Rome was the last stop of our 12 days tour. Very much tired and home sick a bit we got down at train station Roma Termini. The moment you come out, and look across the streets, and see those sprawling buildings and fountains, you know what has kept this city going for more than 3000 years. Not many cities in the world will have the kind of impact and history that Rome has over western civilization.
In Rome we stayed at hotel Atlante Star which is very close to St Peter's basilica, and you can see panoramic views of Vatican city skyline from the rooftop. Once at the hotel we took some rest in the afternoon, and in evening went out to see all the near by attractions. Next day we had taken 24 hours bus pass for  hop on hop off that helped us cover all the major attractions. This city is amazingly beautiful and the more time you spend looking at those monuments like The Colosseum, Pantheon, Trevi Fountain, Palazzo Barberini, Piazza Venezia, Piazza dela republica, the more you will be awe stuck.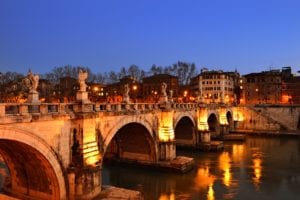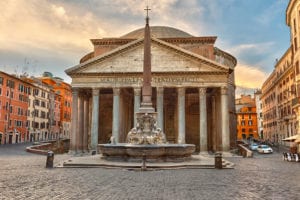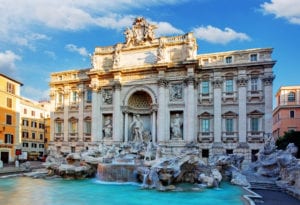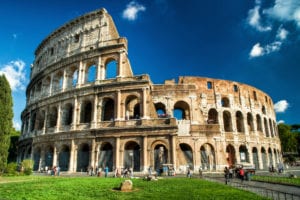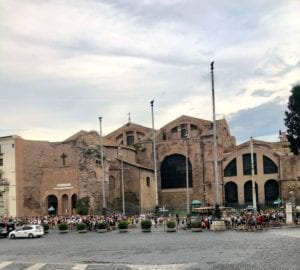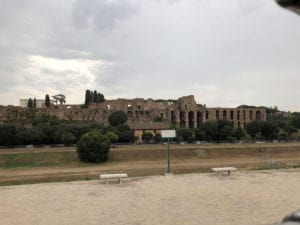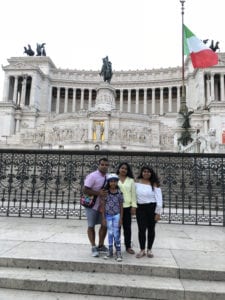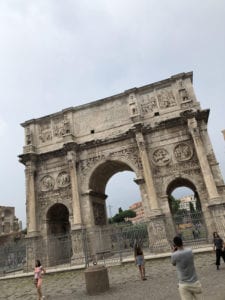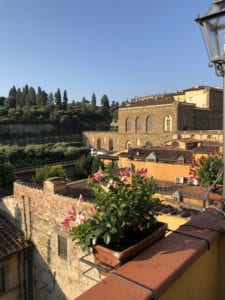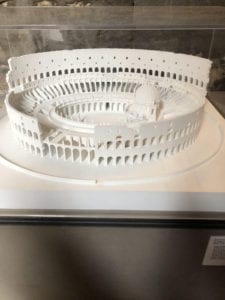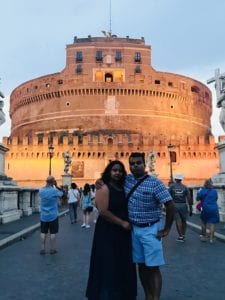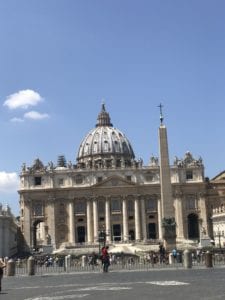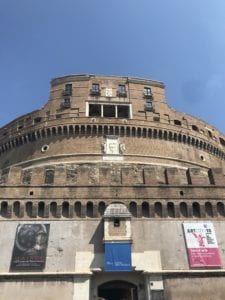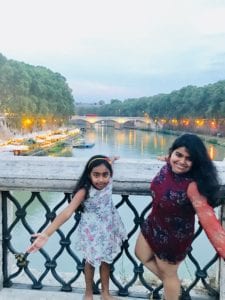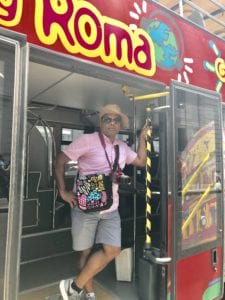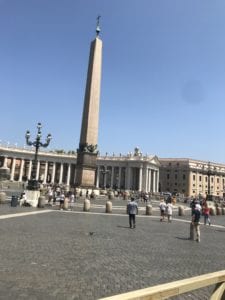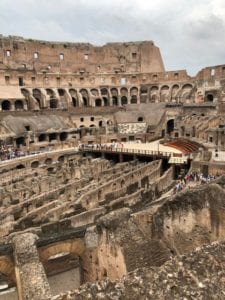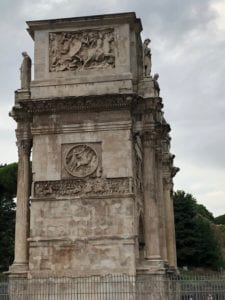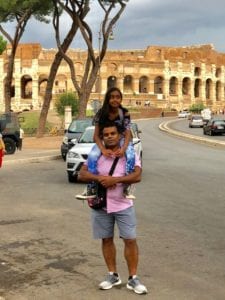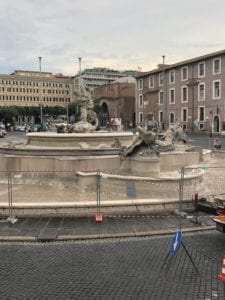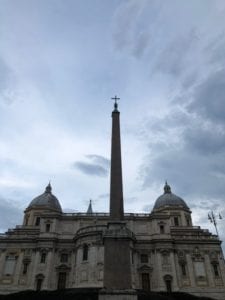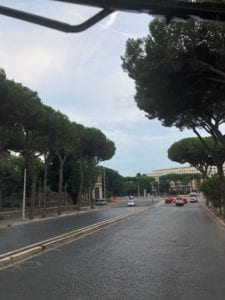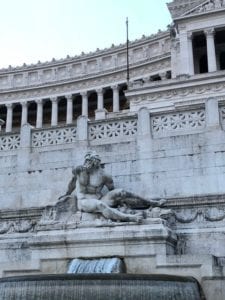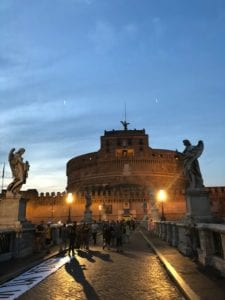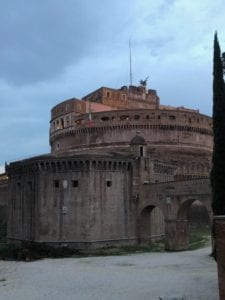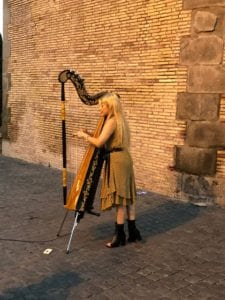 3 days in Rome went just like that, and it was time for us to take the flight back to Chicago. It was also the completion of our Europe vacation, where we spent 12 days between Switzerland and Italy, covering some of the  best places of nature and human history. The more you travel, the more you realize how much more is there to see and and how much more to dream about. Ghoomnaphirna is just about that..