This post has already been read 1391 times!
Cancun to Chichen Itza roadtrip
Cancun to Chichén Itzá is around 200 kilometer distance and by road it takes roughly 3 hours to reach there. Quickest way to go to Chichén Itzá from Cancun will be by car.
Chichén Itzá is the largest of the archaeological cities of the Maya civilization in the Yucatan Peninsula of Mexico. It is one of Mexico's most visited tourist destinations. It was granted World Heritage Site status in 1988 by UNESCO world heritage sites Mexico and was recently selected as one of the New Seven Wonders of the World.
There are lot of tour companies that do day trips from Cancun to Chichen Itza, and provide multiple options by combining some other local attractions, like Cenote Ik Kil, Valladolid etc. We engaged CraftfaTrip team to arrange the day trip for us, and they did fabulous job in booking us in one of the best tour, that had balance of comfort, as well as coverage in terms of site seeing.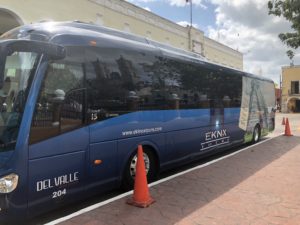 We started at around 7:30 in the morning and we had the tour bus picked from the Marriott Resort where we stayed during our trip in Cancun. After an hour of smooth drive we reached the old city of Valladolid, our first halt.
Valladolid
Valladolid is small sleepy colonial era town. The most important and must see attraction in Valladolid is Parque Fransisco Canton Rosado, the central town square,  is surrounded by pretty colonial style buildings that maintain much of their historic character.
On one side of the park is Catedral de San Servasio.  Built in 1543, the same year when this town was built the San Servasio Cathedral is a beautiful building and top attraction for tourists in this area. Another attraction is the Museo de San Roque, located a few hundred meters from the central plaza. This museum contains Mayan and colonial artifacts as well traditional items.
Valladolid has a good modernized bus station near the main square which connects it with the surrounding towns and tourist destinations. There are frequent services to all major destinations.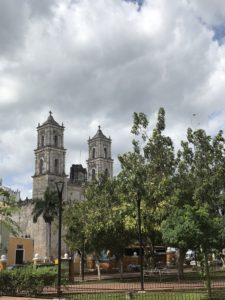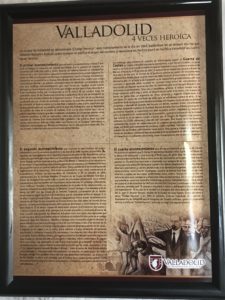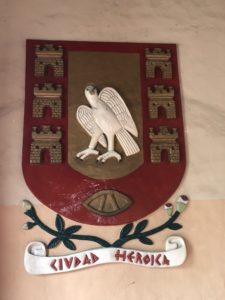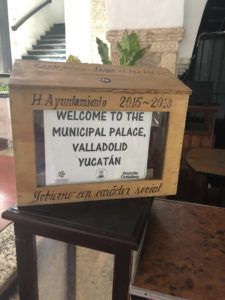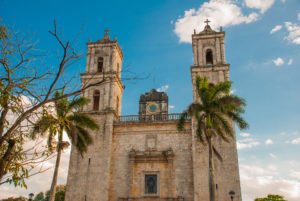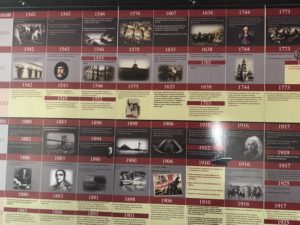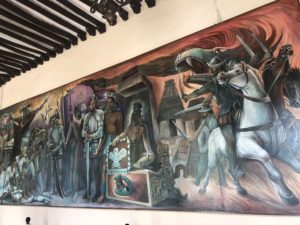 Lunch and shopping on the way
On the way, there are many restaurants and shopping stops where most of the tour operators stop for lunch. We stopped at one such restaurant and it was great experience of tasting local food and locals drinks prepared with mostly local produce. Next to that, we also visited a gift shops full of products of local artists and merchants.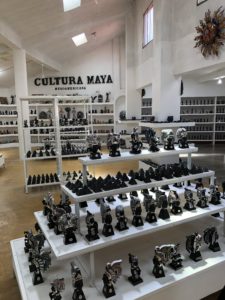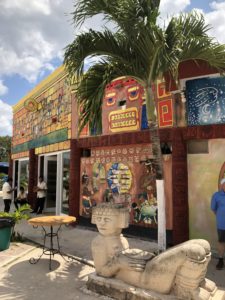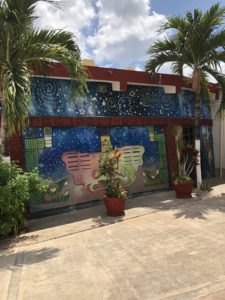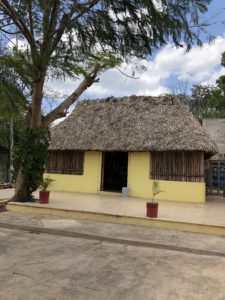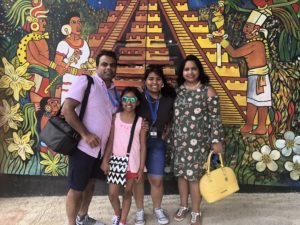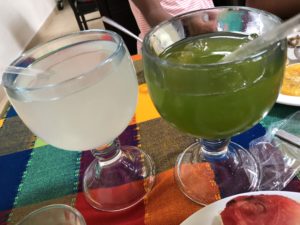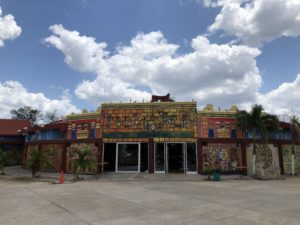 Chichen Itza
When we reached Chichen Itza it was around 1 PM, and the whole place was real hot, humid and dry. If you are visiting Chichen Itza, don't forget to take some hat or cap to cover your head, and some water bottle. You will be walking at least a mile or two to cover the whole park. The whole campus has multiple structure or buildings with so much of history behind them. Your local tour guides will be telling these stories with such a passion and enthusiasm, that you will forget the dry heat and humidity all around. Some of the important buildings in the campus,
The Pyramid of Kukulcan or El Castillo is the most famous landmark of Chichen Itza. There are others like Interior Temple, Temple of Warriors and many others.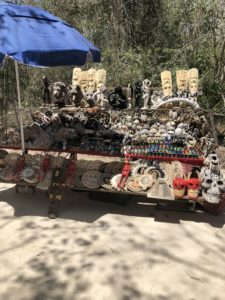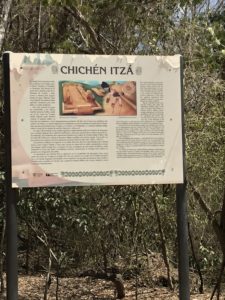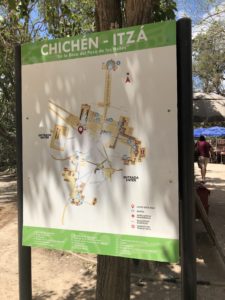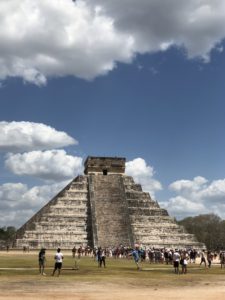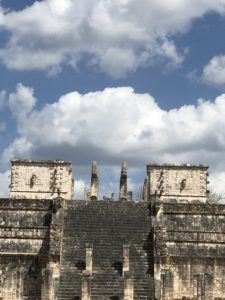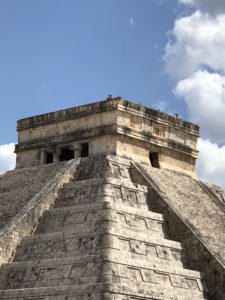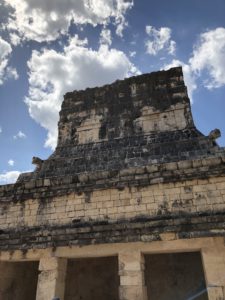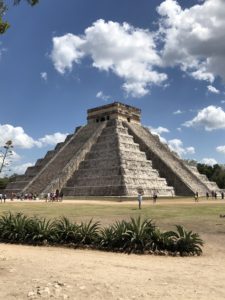 You will also notice lot of shops all around the campus where locals will try to sell you all kind of artifacts and. Most of these shops not maintained very well and that brings down the overall charm of this place. But for all the money you spent here its a tour worth takking.
Cenote Ik Kil
After spending 2 hours in dry heat and humid weather, we were all looking for some respite. Nothing can beat the heat of Chichen Itza, than a trip of nearby Cenote ik Kil.
Ik Kil is a cenote outside Pisté in the Tinúm Municipality. It is located in the northern center of the Yucatán Peninsula and is part of the Ik Kil Archeological Park 7 kilometers away from Chichen Itza. It is open to the public for swimming and is often included in most of the bus tours.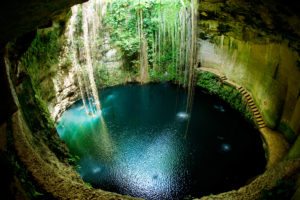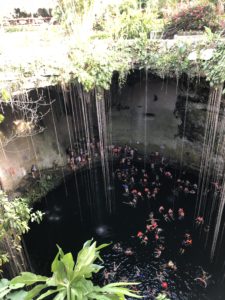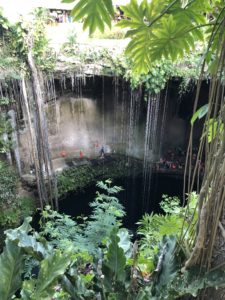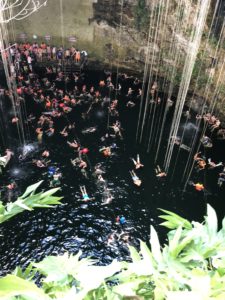 Its crystal blue waters are ideal for swimming. For us it was the first experience of swimming in Cenote, and we all enjoyed it very much. Specially after coming from Chichen Itza, it was amazing.
Drive back from Chichen Itza to Cancun
An hour at Cenote and after that we were on the road back to Cancun. But while we traveled whole day on bus, the subtle marketing and sales activities performed by the tour guides is something makes you smile constantly. Right from selling Mayan Calendar to Mayan Liquor, it was all aboard the bus, and that made the road trip little more memorable. Here are some pictures depicting all the fun on board, Cancun to Chichen Itza roadtrip.