This post has already been read 1528 times!
Acadia National Park
Acadia National Park is one of the most visited national park in North America. Crown Jewel of North Atlantic Coast, Acadia National Park  is located in the state of Maine. Around 290 miles north of Boston, it take 4 to 5 hours to reach there by car. But driving along the shore of Atlantic Ocean, this road trip is one of the best way to explore coastal Maine.
Boston to Acadia National Park by car
I was in Boston for the DIA 2018 conference, and decided to add few days of vacation to check out Acadia National Park. Wife and kids also flew to Boston and we decided to take a rental car and then drive to Acadia once the conference is over. We were staying at Marriott Courtyard close to Boston Logan airport, and took the rental car from hertz. A Black Buick LaCrosse with the most advanced features and inbuilt wifi became our choice of car for next 5 days.
We started at around 6 PM on Thursday and drove for 150 miles and stopped in Augusta for the night. We picked the newly built Hampton Inn in mid of slush green scenery in this beautiful town. With a bit of rains, thunderstorms and drizzle, distance of 150 miles took almost 4 hours.
Next day morning, after breakfast we started driving towards Acadia and it took 3 hours from there to reach the Visitor Center at Acadia National Park. First thing we did was to buy the entrance pass along with collecting maps and information brochures.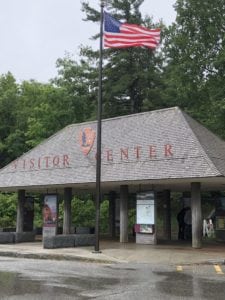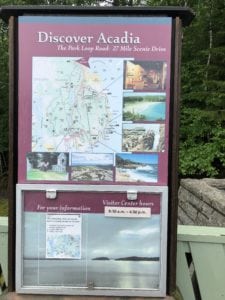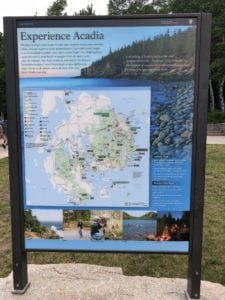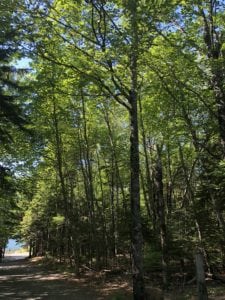 For next 3 days we went around driving between all the different attractions of Acadia. Whichever place you stop in the park the views are spectacular and nature abound. each year more than 3.3 million people explore 7 peaks above 1,000 meters, 150 miles of hiking trails, rocky coastal shores and sandy beaches. Cadillac Mountain, Thunder Hole, Duck Brook Bridge, Otter Cliffs, Sand Beach, Jordon Pond are some of most visited points.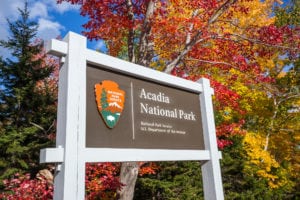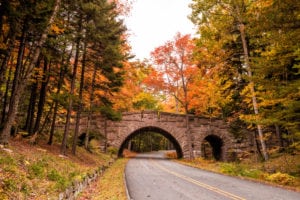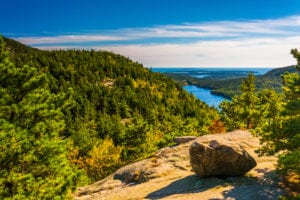 Cadillac Mountain
At 1,530 feet, Cadillac Mountain is not only the tallest mountain in the park, but also the tallest mountain along the eastern coast of the United States. Cadillac Mountain is accessible via a winding, narrow but well built road. The road is closed from December through April 14 and whenever weather conditions require. Driving up to the mountain gives you number of points to stop and take pictures.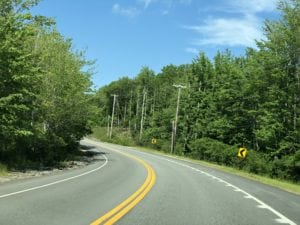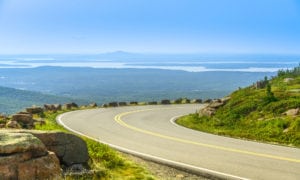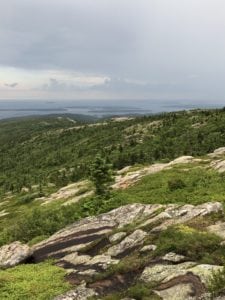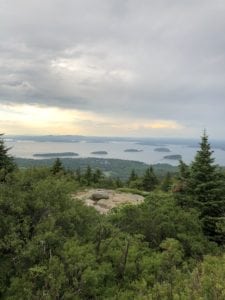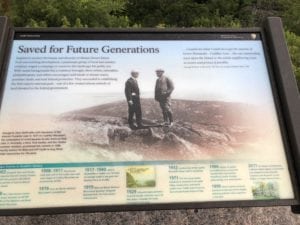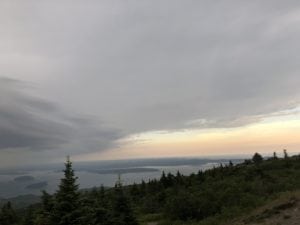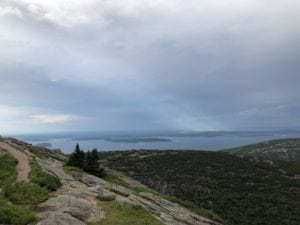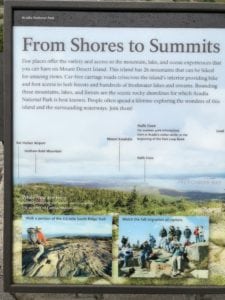 Scenic Views from Park Loop Road
The 27 mile Park Loop road system offers outstanding views of park's Ocean shoreline, coastal forests and mountains. Along the way you can find a parking spot and take a two-hour walk at one of the following — Jordan Pond House, Ship Harbor, Ocean Trail, Cadillac Summit, Bass Harbor Head Lighthouse.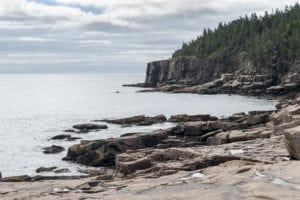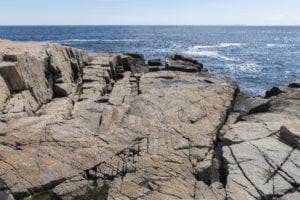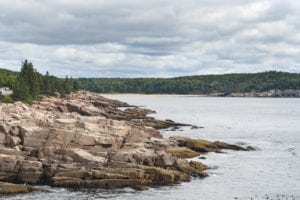 Bass Harbor Head Light
Bass harbor Head Light is the only lighthouse on Mount Desert island. While the lighthouse is not open to the public, you can see it up close by way of a short paved path or take a trail and stairway to view it from the shoreline. The views of ocean from this point is breathtaking.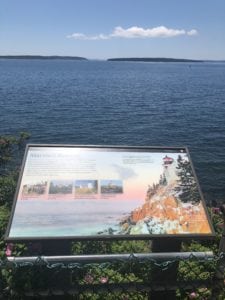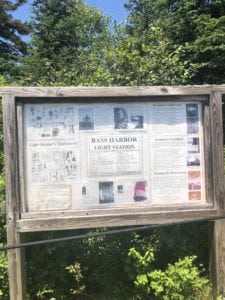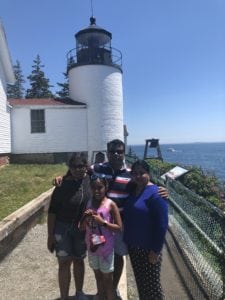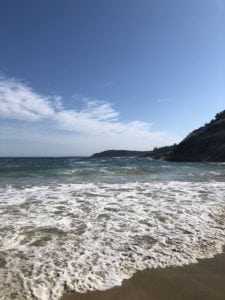 We spent all three days in the Acadia National Park, and with all the beautiful pictures and memories came back to Boston. Its a beautiful park, and if you go by car, you can explore each and every peak and beach that this park has to offer.