This post has already been read 951 times!
Pearl Harbor National Memorial
Pearl Harbor National Memorial was one of the most important reason for us to go to Honolulu. We stayed in Honolulu for 5 days and we kept one full day for Pear Harbor. To cover all the attractions in Honolulu we bought the Waikiki Trolley pass for 4 days and that was very helpful. Waikiki Trolley bus tour has different color lines for different tours. Redline for Cultural Honolulu tour. Pink line for Honolulu Shopping tour. Blue Line for Panoramic Coastline Tour.  Purple line for Pearl Harbor tour. There is no better way of exploring Honolulu.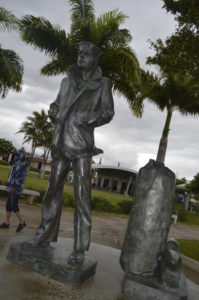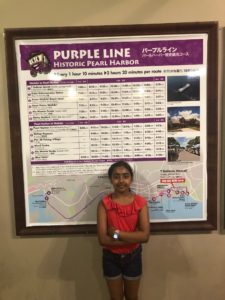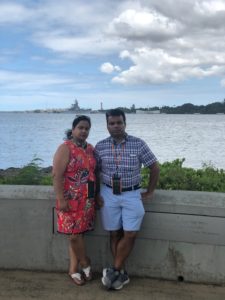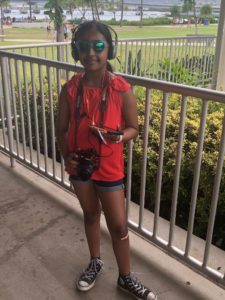 WaikikiTrolley Purple Line
On day 3 of our stay in Honolulu  we decided to take Pearl Harbor Tour.This tour starts at 7 AM and you take the bus from T Galleria Bus depot. It takes around one hour from T Galleria to reac Pearl Harbor, which comes after 5-6 stops. We reached there at around 8:15 in the morning. From the bus stop its 10 minute walk to Pearl Harbor Pearl Harbor National Memorial.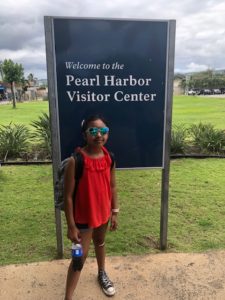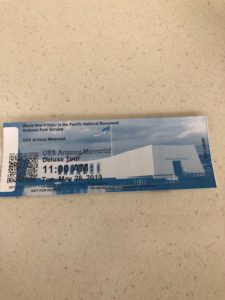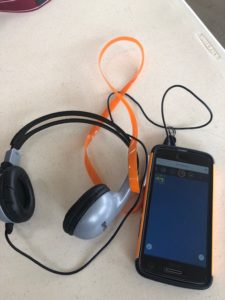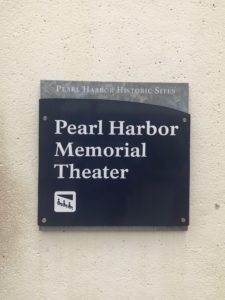 We had bought the memorial tickets in advance so it was easier for us to jump the line and get the entry. Because of morning time it was not very crowded and we were able to get inside quickly. Once inside you get the smart phones that have all the recoded tours that you can listen along with details about various events, that happened during and before that fateful morning of December 7th, 1941 when Japan attacked Pearl Harbor.
Pearl Harbor Memorial Theater
The Pearl Harbor Memorial Theater is located across from the two exhibit galleries. A 25 minute documentary movie is shown there.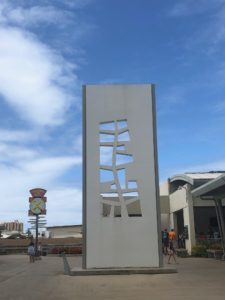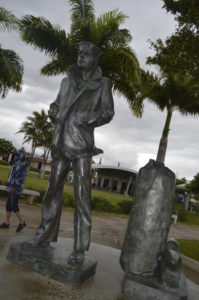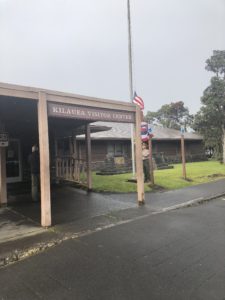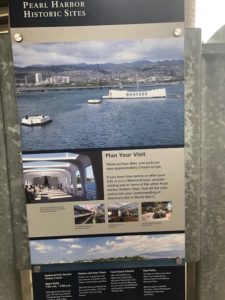 Interpretive Wayside Exhibits
As you walk around in the compound you will see these exhibits that have very minute details of how Pearl Harbor used to be just a normal island post, at a very strategic location in Pacific ocean.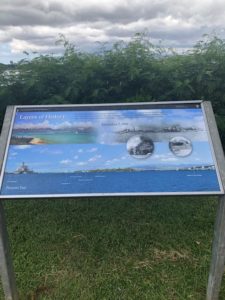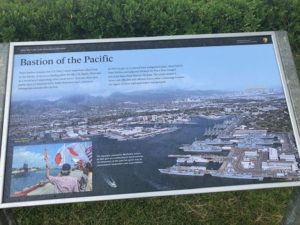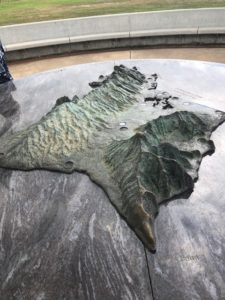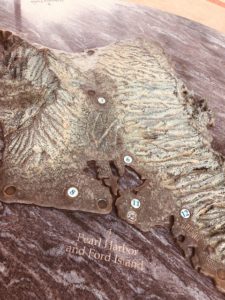 But that attack on 7th December, 1941 changed everything, forever. Reading those details in the sequence, gives you the goosebumps, about the enormity of situation that day, and what happened.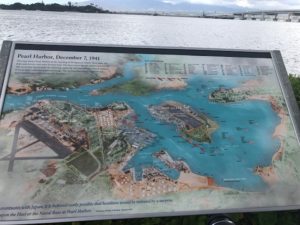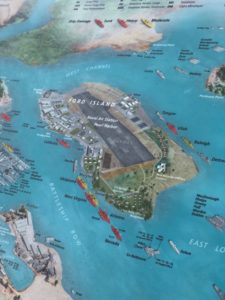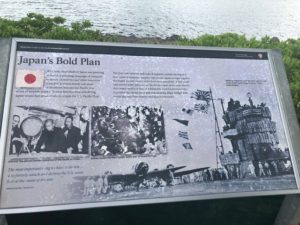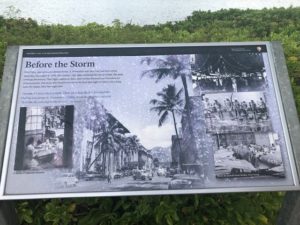 The motive, the planning, the execution and the aftermath, all captured in details and makes you think deeply for the loss that this great nation had suffered that day, and what happened afterwards.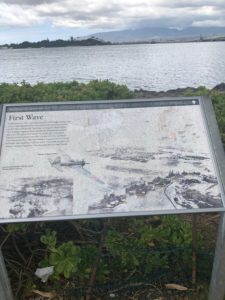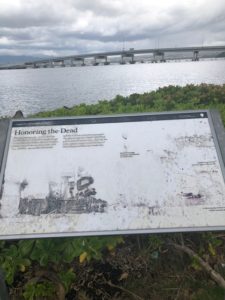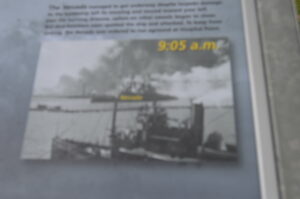 Remembrance Circle
Next to the interpretive exhibits, you come across to this Remembrance Circle that has names of all the people who died in the attack on that day. It also the names and details of all the large warships, boats and planes that got destroyed in the attack.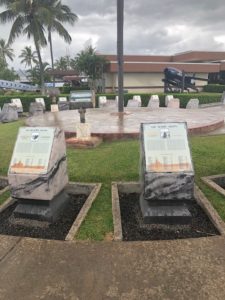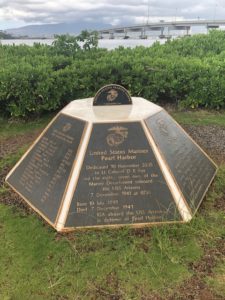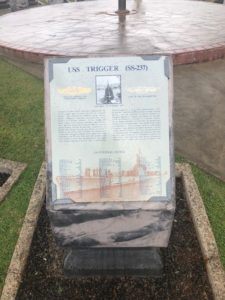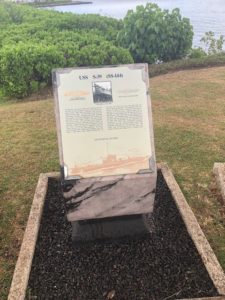 The USS Arizona Memorial Program
The 60 minute program for the USS Arizona Memorial begins at the theater. It includes an introduction, a 30 minute documentary film, that immediately takes you back to that date. A Navy-operated shuttle boat ride to the USS Arizona Memorial, where you can experience the memorial itself, and then a boat ride back to the visitor center.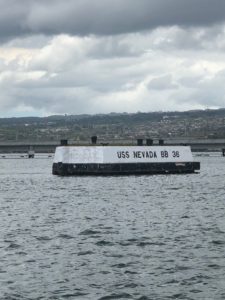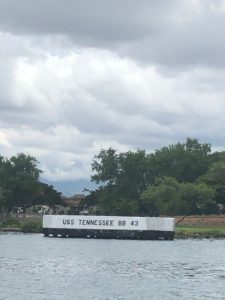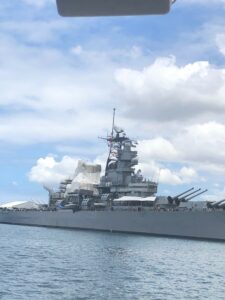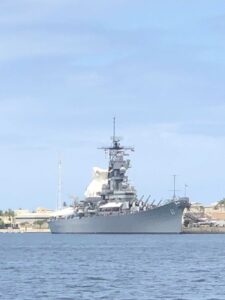 Bookstore
Like any other national memorial, here also you have a book store that has hundreds of books about Pearl Harbor and its impact on the nation's psyche. Not only this attack pushed USA in World War II, the loss and humiliation suffered in Pearl Harbor very much motivated US to go for complete victory and nothing less.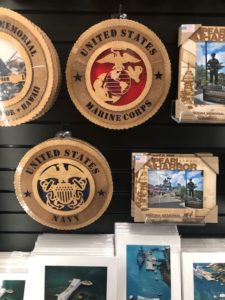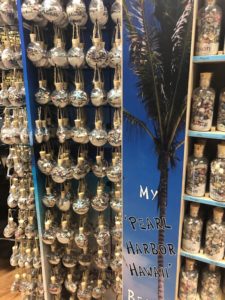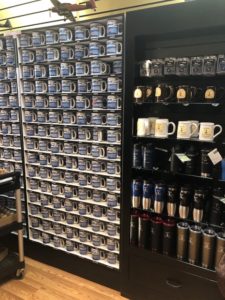 Pearl Harbor Historic Sites
Other historic sites that you can see here at the Pearl Harbor Visitor Center, includes the USS Missouri Battleship Mighty MO ,the USS Bowfin Submarine Museum and Park, and the Pearl Harbor Aviation Museum.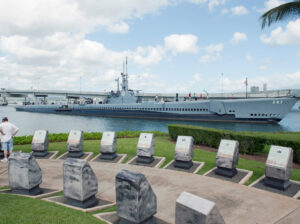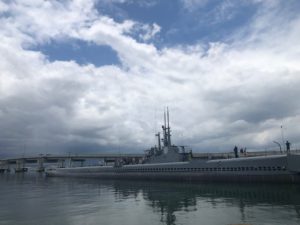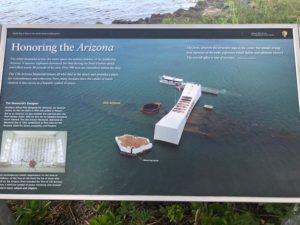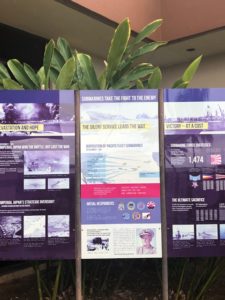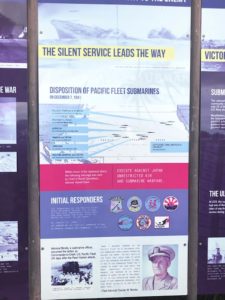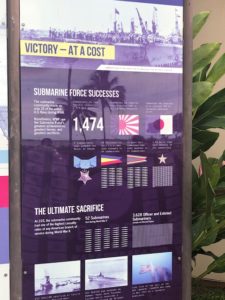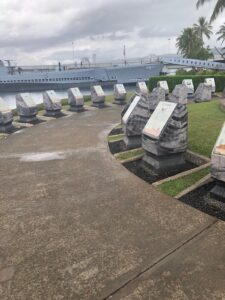 Spending time in Pearl Harbor, and listening and reading about all the events that unfolded on 7th of December, 1941, is a lifetime experience. This date, as was said by President Roosevelt A Date Which Will Live in Infamy