This post has already been read 1241 times!
Road trip to Hawaii Volcanoes National Park
During our recent trip to Hawaii, we chose Big Islands for one big reason, to drive to Volcanoes National Park. The pictures of lava eruption of 2018 were still very much alive in mind, and I wanted to see some of those active volcanoes. There was so much to explore in Big Island in terms of caves, volcanoes, beaches and lava rocks everywhere, and our 3 days stay in Big Island was memorable.
We had kept one full day for Volcanoes National Park. We started around 8 AM in the morning from Hilton Kings Land resort . The 2 hours drive from Waikoloa beach to Volcanoes National Park was incredible, passing through deserts, pastures, mountains etc. Driving through black volcanic wasteland, seeing black lava on both sides of road was an amazing experience. After picking some snacks local grocery store in Hilo, it was another 45 minutes drive to Volcanoes National Park.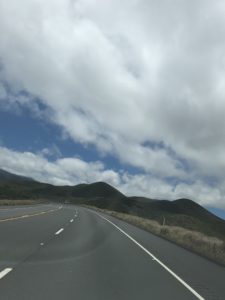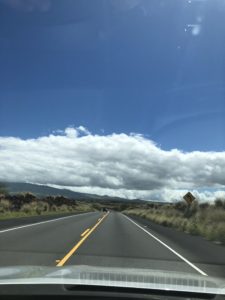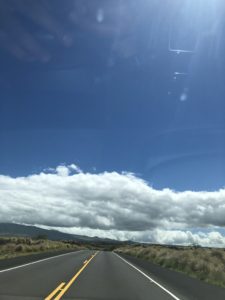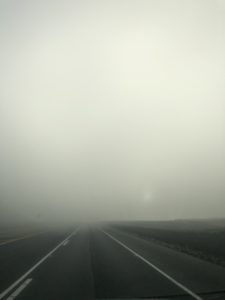 By the time we entered into the park, it had started drizzling, which is another daily feature of weather there. We spent few minutes in the Kilauea Visitor Center to pick the maps and got some information from rangers about various treks.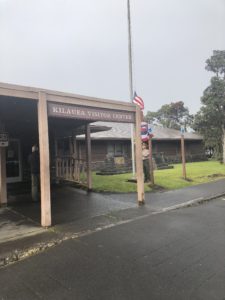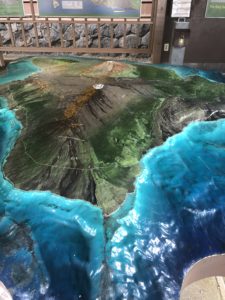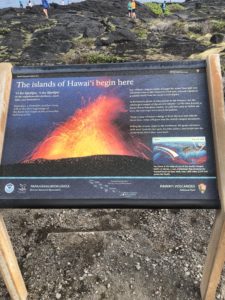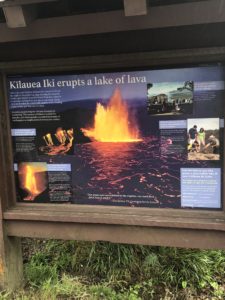 Things to do in Volcanoes National Park
Kilauea Iki Overlook
Within a mile from Volcanoes National Park visitor center are multiple steam vents. Ground water that seeps down in those vents keep coming out as stream, its so hot there inside. There are trails that lead you to Steaming Bluff on the Caldera's edge. Across the road from Steaming Bluff there is another trail that goes to Sulfur Banks. Walking in the drizzling rain and steam everywhere with strong sulfur smell was a unique experience.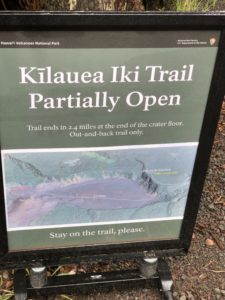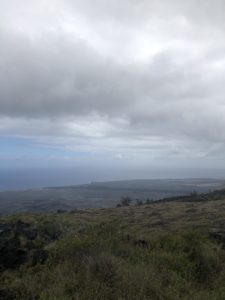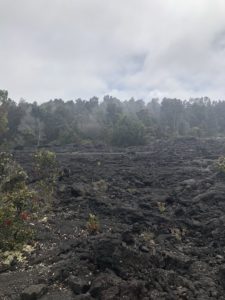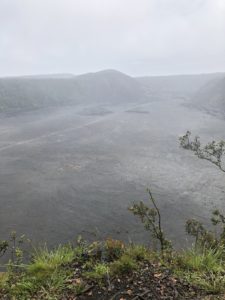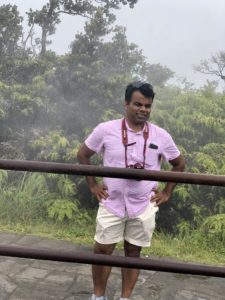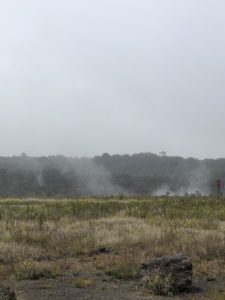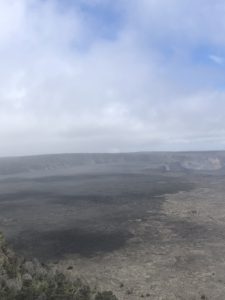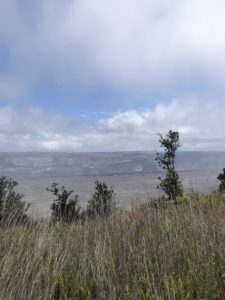 Scenic Drives
Chain of Craters Road is the exceptionally scenic and spectacular drive in Volcanoes National Park. Its around 19 miles of drive with some 10 different stops in between where you can stop for scenic pictures. Lau Manu Crater, Pauahi crater, Mauna Ulu are some of the places you should not miss to stop.By the end of the drive you reach to the sea shore where you will see Holei Sea Arch. Its one of the nature's wonder, that has created Holei Sea Arch in last 100 years.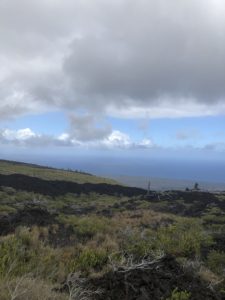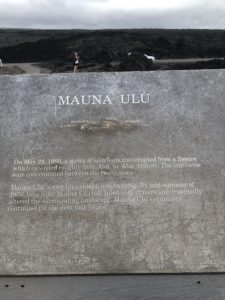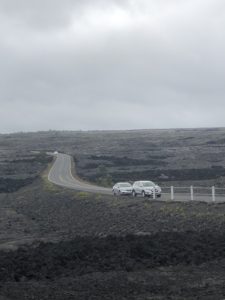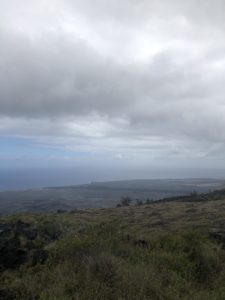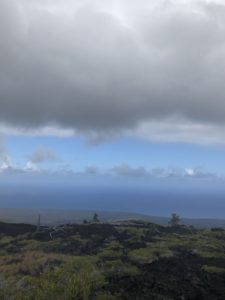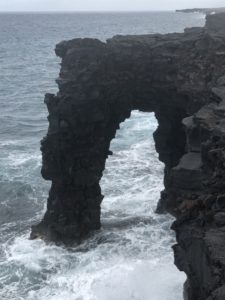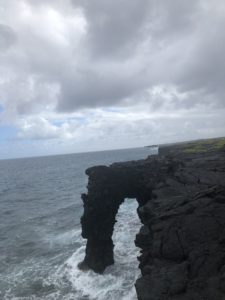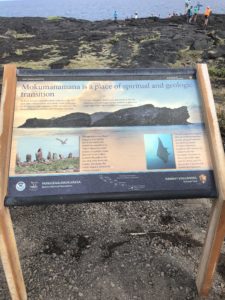 Pauahi Crater
Pauahi crater is approximately 2000 feet deep and 400 feet wide and was created by one of the big eruption that happened in 1973. There are multiple trails and boardwalk that gives you panoramic views of crater. Like Pauahi, there are many other craters on Volcanoes National Park, that are worth visiting.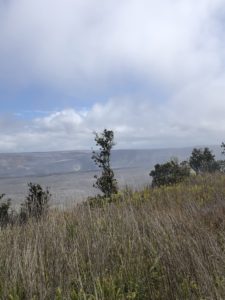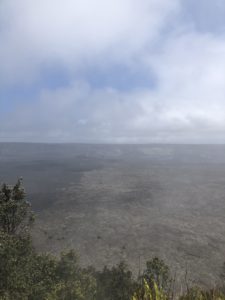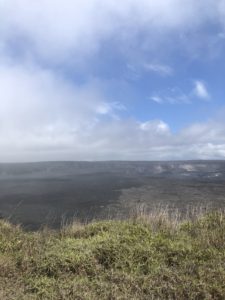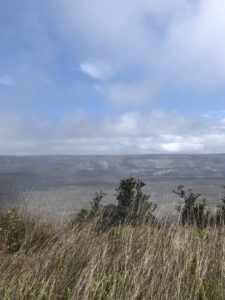 Trees and Vegetation in the park
In and around the craters, lava lakes and rocky soil, you will also notice plants and trees that continue to survive even after all the sulfur fumes and steam vents and all the heat everywhere. Many trees which are close to steam vents, most of the leaves you will find burned and blackened. Volcanoes National Park has been putting lot of efforts to ensure the vegetation there continue to flourish.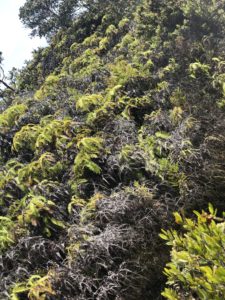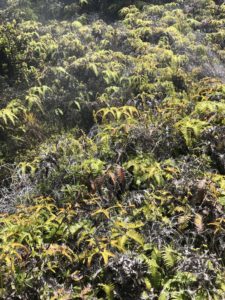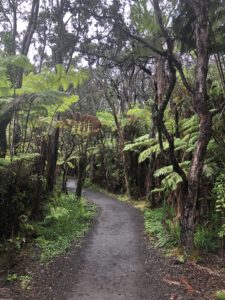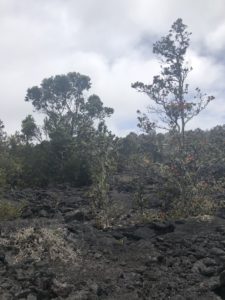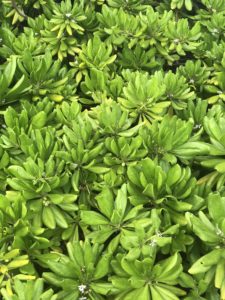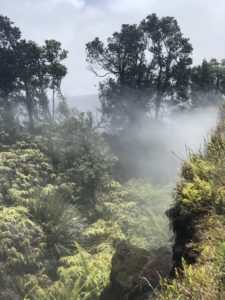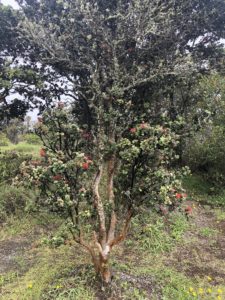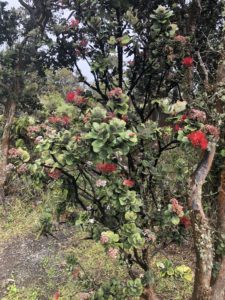 We spent whole day driving around in the park, and stopping at various places and kids had lot of fun looking for different kind of rocks and souvenirs that you can pick from the volcanic landscape.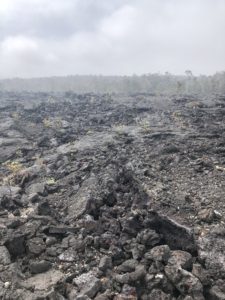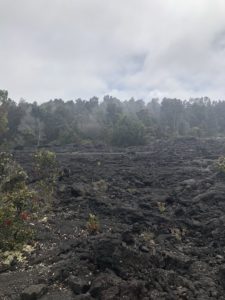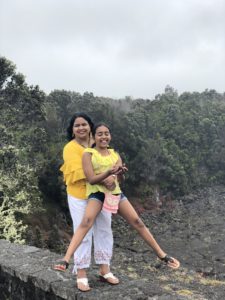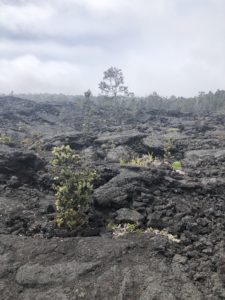 By 5 PM as rains started getting little heavier we decided to drive back to Kona, so we can catch the sun set pictures while driving back. Trip to Volcanoes National Park is one of the most amazing feature of our 10 days vacation in Hawaii.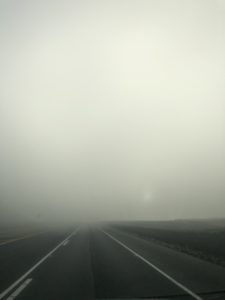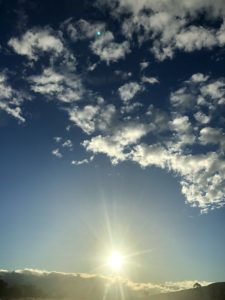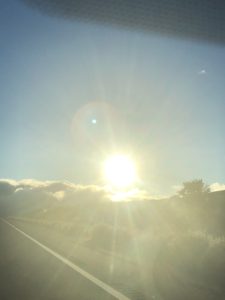 It is widely said that Volcanoes are Earth's geologic architect, and Hawaii's Volcanoes National Park lets you experience the destructive nature of mother earth, and how volcanoes will continue to define the planet where we live.