This post has already been read 883 times!
Mahabalipuram or Mamallapuram as it is officially called, is a historic town known for monuments, that goes back to 7th century. These monuments are classified as UNESCO heritage site.
For me this trip was unique, as I travelled to Chennai with my business colleagues and customers from Chicago. We were in Chennai for two days business trip and decided to take half a day to visit Mahabalipuram. I also wanted to share our ancient Indian culture and temples with my colleagues visiting from US.
Since we had very less time, we planned the whole trip very short and crisp. From our cabs, we started from Siruseri, and reached Mahabalipuram in around an hour time. It was afternoon, so traffic was less and weather was also good. Once there, we quickly hired a guide who can help us navigating the monuments and also some brief about those caves and temples. Here are some of the attractions that we covered in our short 2-3 hours stay at the site.
Cave Temple and Arjuna's Penance (Descent of the Ganges)
This is also known as one of the world's largest open air rock relief. Any one who visits Mahabalipuram, will marvel at the architecture of this compound. This site includes several monuments, mandapas, halls and caves. A deep look at any of these monuments brings stories that has been told for thousands of years, in Hindu religious scriptures.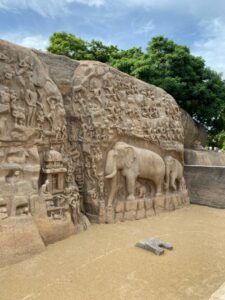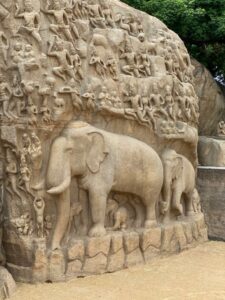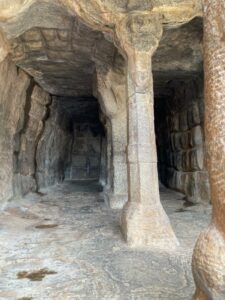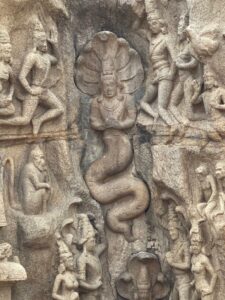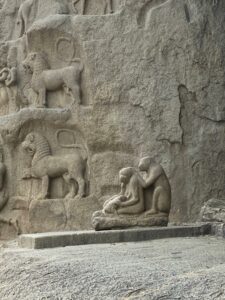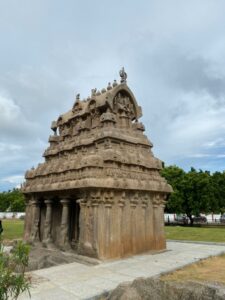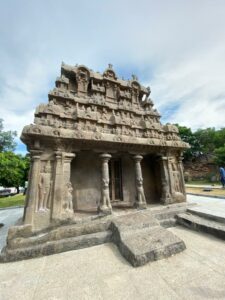 Shore Temple
It is one of the oldest temples made of stone in South India. It is recognized as UNESCO World site. Overlooking Bay of Bengal this temple has withstood so many storms, hurricanes and destruction all around for more than 1000 years.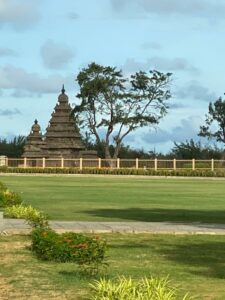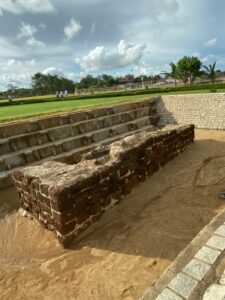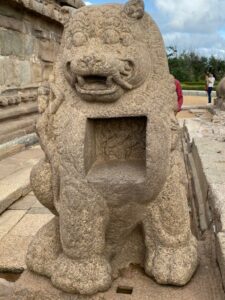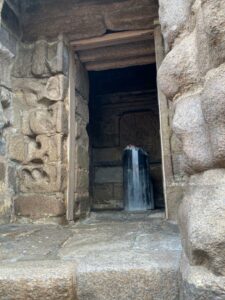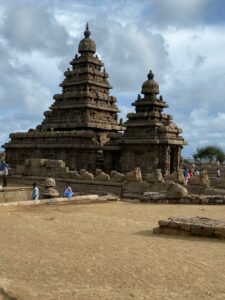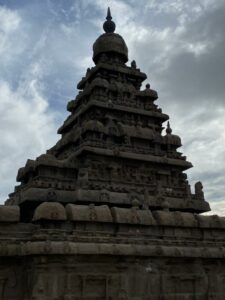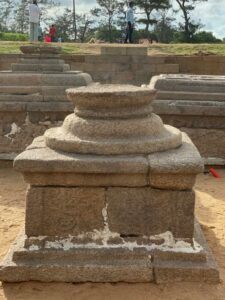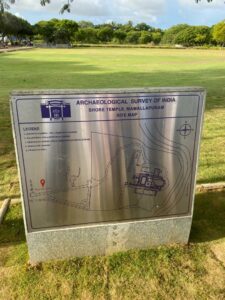 Krishna's Butter Ball
Located near Panch ratna, this is a very big stone with more than 250 ton weight inclined in a very unique manner. This place is very famous for photography and you will see large number of people taking selfies with this giant ball.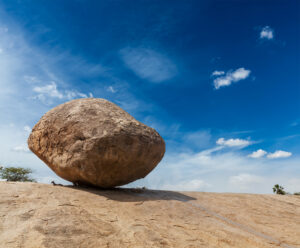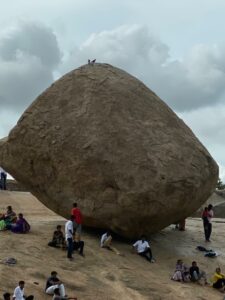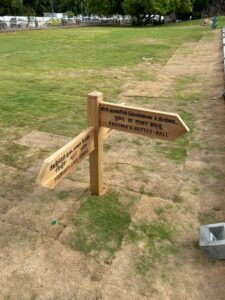 Pancha Rathas
Built in 7th century during the time of Pallava dynasty, it is also called Pandava Rathas (Chariots). All these chariots are said to be carved out of single stone.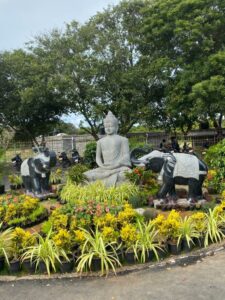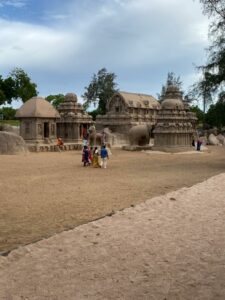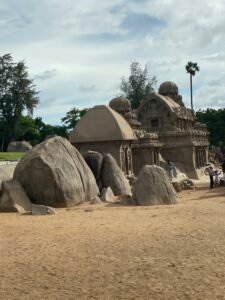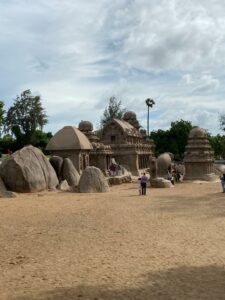 Beach
Apart from all the temples, monuments and museums in Mahabalipuram, it has one of the most beautiful beach as well in this side of the world. Very clean, and just next to the temple compound, Mahabalipuram beach is also a nice attraction for visitors. We could spent only few minutes there after covering all the attractions.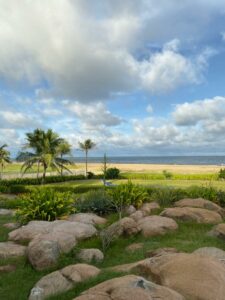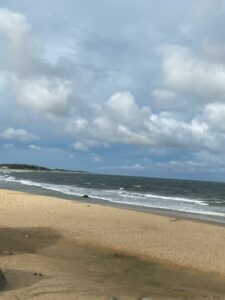 Running out of time, we completed our Mahabalipuram visit in 4 hours and returned back to our hotels in the evening. But the memories of Mahabalipuram and these ancient monuments will always be cherished.