This post has already been read 2740 times!
Chicago to Holland, MI road trip for Tulip Festival
Located on the shores of Lakes Michigan and Macatawa, Holland in Michigan is the city that brought Dutch to United States almost two centuries back in 1847. Close to 4 hours of drive from Vernon Hills, this small town could be the contender for one of the most enjoyable weekend road trip, if you go there during summers. As they say, Holland is a Pure Michigan delight year-round, and there are tons of greats activities, special events and sunsets to enjoy in Holland. However, Tulip festival is one of the best time to visit this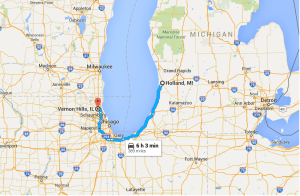 beautiful city, and that is what we did.
The beautiful beach town of Holland has been celebrating its Dutch heritage and culture since 1929 and the festivities continue year after year since then. Every year Tulip Time Festival features parades, traditional Dutch Dance performances, concerts, theatre, Dutch attractions, Dutch food and more. Close to half a million people from 40 countries travel to the Holland Tulip Time Festival each year.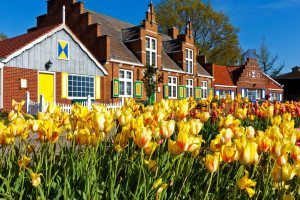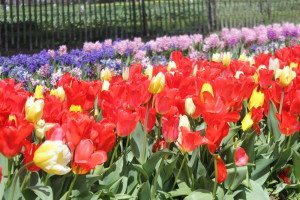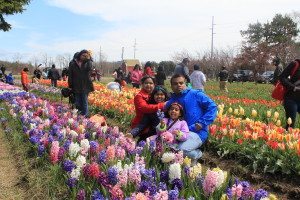 We started early on the Saturday, and the idea was to reach Holland by afternoon. We had planned to stay for that night in Grand Rapids, which is almost 45 miles from Holland. As we went around the town, we had fun clicking pictures everywhere.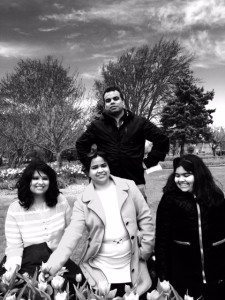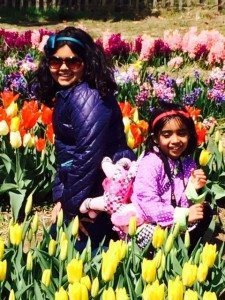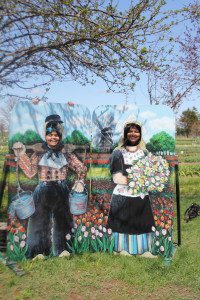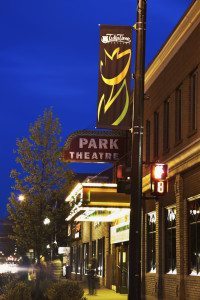 If you visit the Tulip festival, you will see more than 4.5 million tulips, planted & ready to burst forth in bloom in early spring all across. You will see tulips everywhere, in City parks, at public attractions, and along City streets, everywhere. You'll find beautiful tulip plantings along all of the streets of Downtown Holland amongst the restaurants and shops.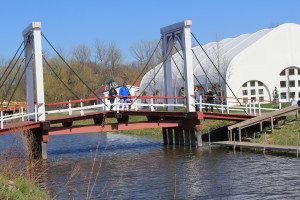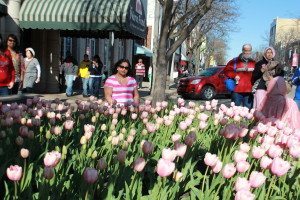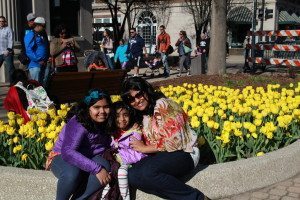 While you walk around in the downtown, you should go to Windmill Island Gardens, A palette of color welcomes you as you go towards the entrance to Holland's treasured island. You must tour five stories of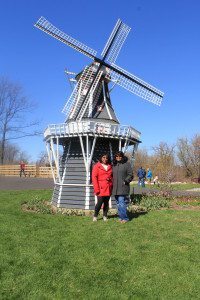 the DeZwaan windmill, the only authentic Dutch windmill operating in the United States. The windmill's name is Dutch for The Swan or Graceful Bird.
Next day we went to visit the famous Neli's Dutch Village, a unique Theme Park that honors Dutch heritage and includes buildings with authentic Dutch architecture, brick walkways, canals, and gardens. Places like, Carillon Bell Tower, Dutch Village Offices, Queen's Inn Banquet facility and an interactive workshop for children, are some of the major attractions there.
All in all it is wonderful place to visit during tulip festival. Take your kids there and let them have a piece of Dutch heritage carved in their memories. Along with beautiful tulips, they will come back much richer with a soft touch of history, heritage and nature to their young minds. And yes, don't forget to buy those red wooden shoes, they will always remind you about this beautiful place.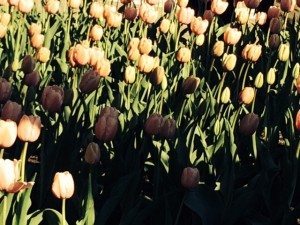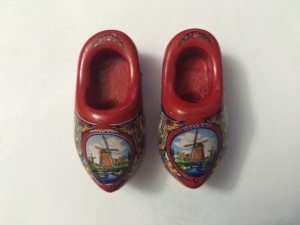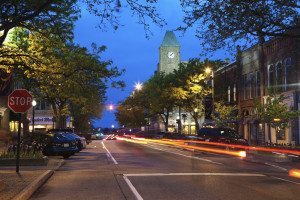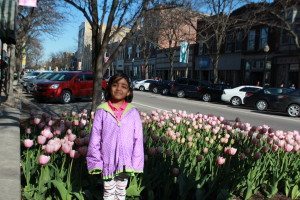 After spending two days in Holland, we took the route from Holland to Lansing, and from Lansing to Detroit. Next day we drove from Detroit to Chicago, which was around 5 hours trip, if you do not get into heavy traffic.