This post has already been read 2928 times!
Chicago to Toronto and Montreal Road trip
Chicago to Montreal road trip was in our plan for some time now. Finally we made it this year by taking whole week off at the 4th July weekend. Road trip from Chicago to Montreal means you can cover Toronto, Niagara falls, Ottawa etc on the way. What you may need is, good road trip planner, road trip kit and may be some snacks and drinking water in your car. Chicago to Toronto flights are generally cheap and available even at the last moment, but we thought of taking the more adventurous part, ie drive from Chicago to Toronto.
Long Weekend Drive to Toronto
We started our trip on Sunday, 3rd July and drove to Lansing MI from Chicago. Drive from Chicago to Lansing is around 250 miles and takes around 4 hours. We went to Lansing to meet our cousins and the plan was to start next day morning for Canada. Next day we drove from Lansing to Port Huron, 90 minutes drive, and crossed USA – Canada border from Blue Water Bridge. The Bluewater Bridge in on the St. Clair River, and connects Port Huron, Michigan, and Point Edward and Sarnia on Canada side. You can check the traffic on bridge from bridge website.
USA – Canada  Border Crossing
We could have crossed the border from Detroit also, but we checked the traffic, and waiting times at Bluewater Bridge and picked that. With no rush hours crowd, crossing was very easy and hardly took 5 minutes. Across the border, we drove straight to the visitor information center to pick some maps and information materials. Sarnia to Toronto drive takes approximately 3 hour, and our plan was to drive straight to Mississauga, some 20 KM before Toronto downtown and stay there in Hampton Inn. We reached Mississauga at around 3 PM, and checked in hotel. That evening we went for dinner at one old friend's place and returned late night.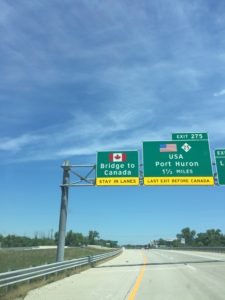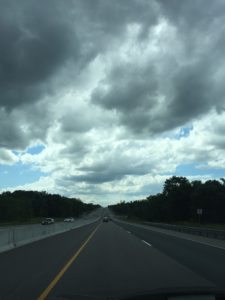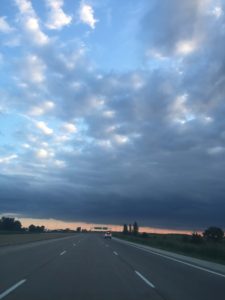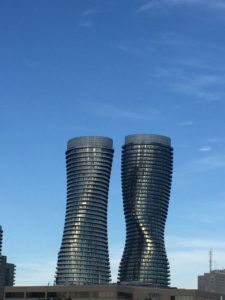 Toronto CityPass Helps
We planned next day for Toronto site seeing and bought Citypass for that. Looking at different attractions we had planned our day well in advance. We went to Casa Loma first, the elegant and splendid Edwardian era castle, one of the most visited tourist attraction in Toronto. With its secret tunnels and passages, as well as well manicured lawns and vast exhibition of vintage cars, this place has its unique charm.  Our second stop from there was Royal Ontario Museum and we really explored Canada's largest museum of natural history and world cultures. Later in the evening we went to Ripley's museum and enjoyed the fascinating view of Toronto city from top of CN Tower.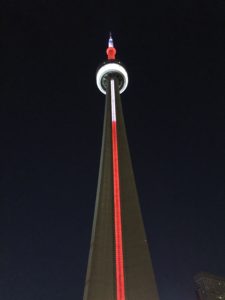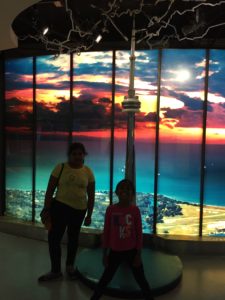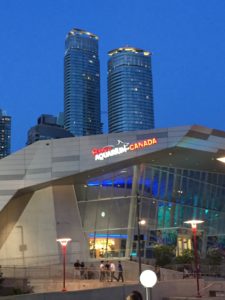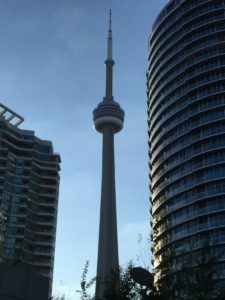 Toronto to Niagara Falls Drive
We drove to Niagara next day, which is around 105 km from Toronto. We had seen Niagara falls many times from US side, but seeing it from Canadian side this time was different experience. Hornblower cruises from this side will remind you Maid of the Mist trips of US side of Niagara falls. All soaked with mist and water we spent some more time walking in Niagara park. We had picked some food from Hard Rock cafe and ate in the lawns looking at Majestic Niagara falls. Late in the evening we drove back to Mississauga and this time we discovered another good Indian restaurant there, Bombay Bhel. Delicious food and beautiful ambiance it was perfect match for the wonderful time we had at Niagara. We returned back to hotel to take rest. Our plan for next day was to drive to Montreal next morning.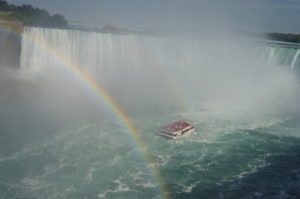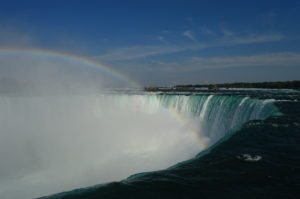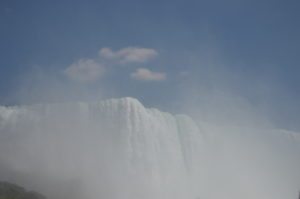 Downtown Montreal – Creative, Culture and Cosmopolitan
Toronto to Montreal drive is around 400 kilometers and takes close to 5 hours. With couple of Tim Hortons and On Routes on the way, we reached Montreal late afternoon. Traffic was bad as we entered in Montreal city but otherwise it was nice drive all the way. We checked into Delta hotel in downtown Montreal. After some rest, we went out to look at all that famous city's downtown had to offer. With International Jazz festival there, it was music and crowds everywhere. Among them we spend next 6-7 hours walking and taking pictures all over old downtown. St Patrick Basilica, Old port of Montreal, Notre Dame Basilica were some of the best attractions in and around downtown. We returned to the close to midnight, with kids half asleep, and tired.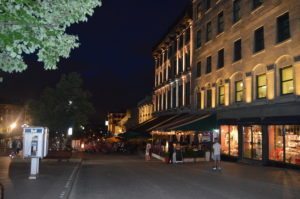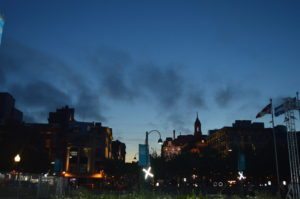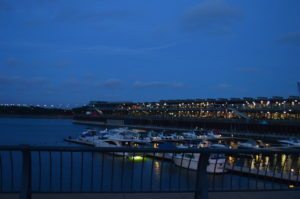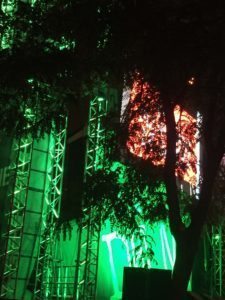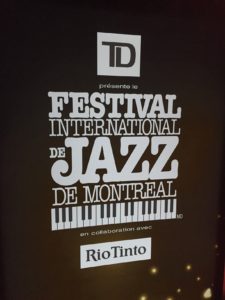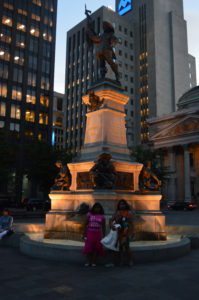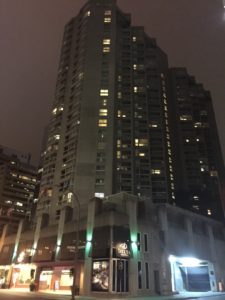 Next day we checked out from hotel and straight went to Mount Royal. In the heart of Montreal city, this place gives ample space to walk and trek. A trip to Montreal will not be complete without a stop here. It offers magnificent views of Montreal city, a must watch for anyone ! We also went to St. Joseph's Oratory of Mount Royal from there. St. Joseph's Oratory is absolutely beautiful place. Its majestic architecture, hundreds of stairs and fine wooden work make this place absolute gem. You'll need at least an hour and a half to admire all it has to offer.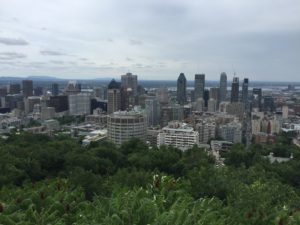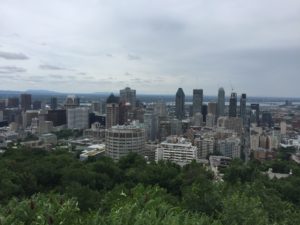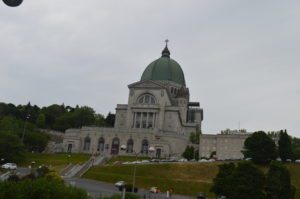 Montreal to Ottawa Drive
Late in afternoon we started or drive from Montreal to Ottawa. Distance between Montreal to Ottawa is about 200 kilometers and it takes around 2 hours to cover the distance. Not much to see on that route, its plain four lane highway, and easy to drive if weather is good. In evening we went to Ottawa downtown and the plan was to attend light and sound show at Parliament Hill. It turned out to be the best part of the trip.
Parliament Hills – Light Show is amazing !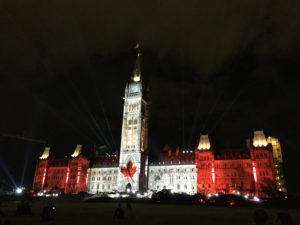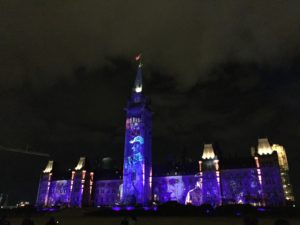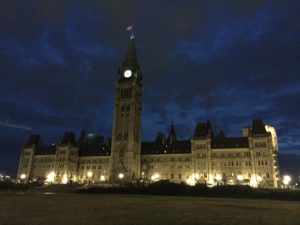 That was brilliant experience of sound and light show, witnessing major events in Canada's history. Whole combination of lights, digital technology and the backdrop of majestic Parliament Building was mesmerizing. The show narrates Canadian stories of nation-building, valor, pride and vision for the country. You can actually relate with events and achievements from Canadian history, brought to life using brilliant mix of lights.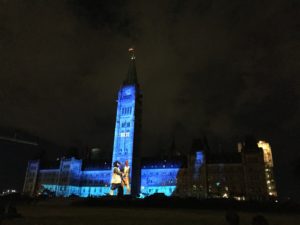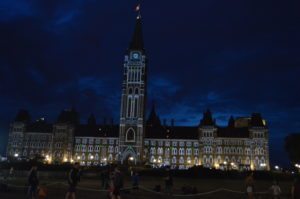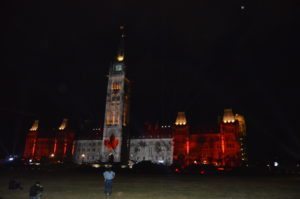 On the last day of our trip in Ottawa it was raining heavily since morning. So we had to cut down on the plans for river walk and war memorials and other places. Instead of that, we went to Canadian Museum of History, and spent next 4 hours with amazing wealth of information and collection there. Not to be missed this is a great place for history lovers. People with keen interest in different cultures and civilizations will love this place.
With that we completed our 6 days of road trip from Chicago to Toronto and Montreal, and now it was time to start driving back. Drive from Ottawa to Toronto was not very pleasing as we hit the traffic at multiple places. But we drove continuously and reached Windsor in night at around 10 PM and crossed the border back in US to enter Detroit. From there it was all familiar drive to Lansing where we stayed again in the night and next day drove back to Chicago.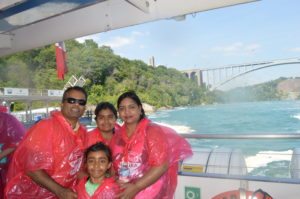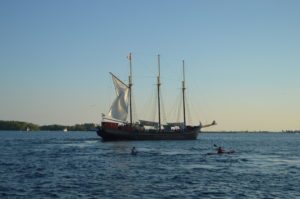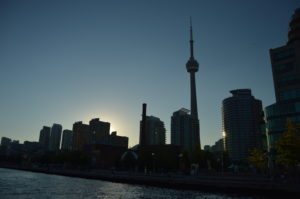 That was our 6 days Chicago Montreal road trip from Chicago to Toronto, Montreal and Ottawa. As usual we kept it loaded with as many things as we can see. What we could not see this time, we will cover when we do our next road trip from Chicago to Quebec City.