This post has already been read 233 times!
Chicago to Gulfport Mississippi Roadtrip
Our roadtrip from Chicago to Gulfport, Mississippi will always stand out in many ways. We took this trip in the mid of Corona pandemic and lock downs when fear and helplessness was all around.. Whether it was pandemic fatigue or just the family tradition, we decided to take the road trip in December when we knew most of the attractions will be closed. Where ever we went, from down town New Orleans to museums in Montgomery, Alabama we had met with nothing but silence and fear of Covid19. The Marriott Courtyard hotel where we stayed in Gulfport, was almost empty with hardly any visitors and almost all the services like breakfast etc was all closed. But now, when we look back we realize how important that trip was. As a family, after all those lockdowns, we were back to doing what we loved most, road trips and ghoomnaphirna.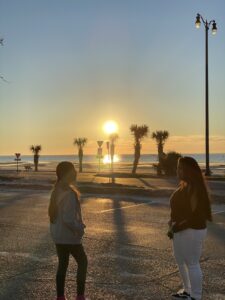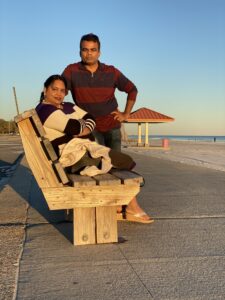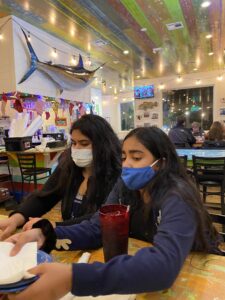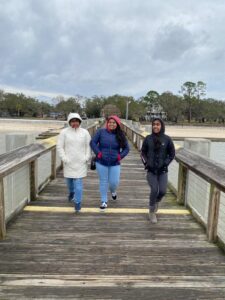 Chicago to New Orleans Drive
On 21st December, we started very early in the morning, with lot of supplies of sanitizer, wipes, medicines and lot of face masks. Taking that long road trip in pandemic, we were trying our best to follow all protocols but there was always the fear of Covid 19, looming large everywhere. Chicago to New Orleans is around 950 miles, and 15 hours of drive time. We stayed at the outskirts of Memphis on first day of our trip and next day started early to reach New Orleans where we checked in on 22nd December.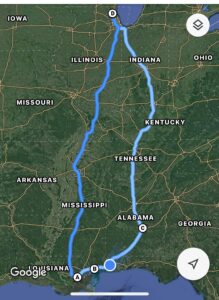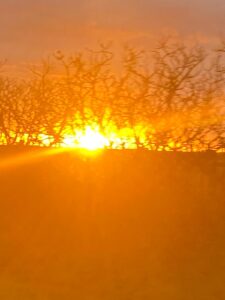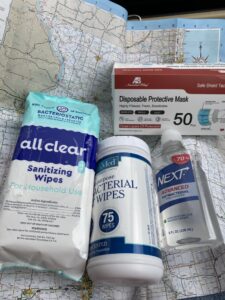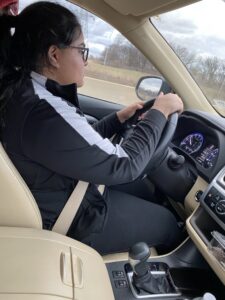 An evening in New Orleans
Since we stayed in downtown, we wanted to spend enough time on Bourbon Street the most famous attraction in New Orleans. Noisy. Raucous. Nocturnal. For many New Orleans visitors, Bourbon Street embodies the life of a party town. The street is lit by neon lights, throbbing with music and decorated by beads and balconies. But it was so sad and painful to see this street all silent without any visitors that night. Pandemic had really impacted the tourism in New Orleans and we witnessed it first hand. No music, hardly any musicians, no pubs, nothing was open, and walking through that street that night was an experience I will never forget. I have been there few years back, when it used to be crowded with thousands and thousands of tourists every night.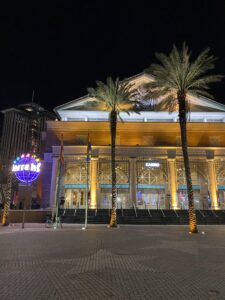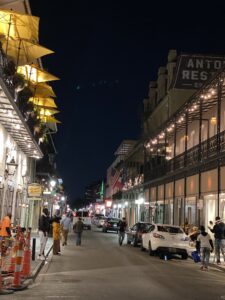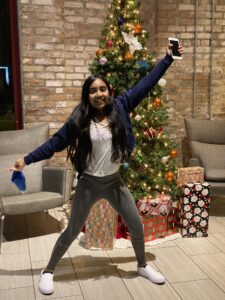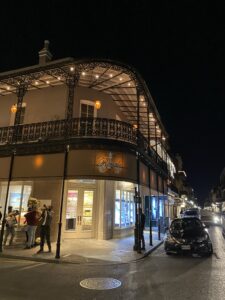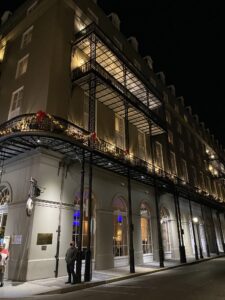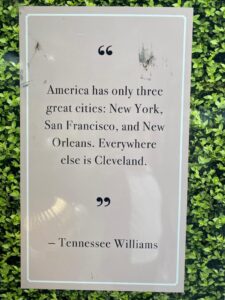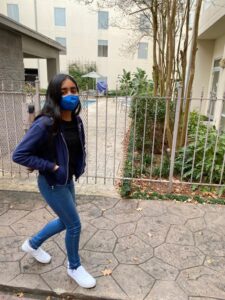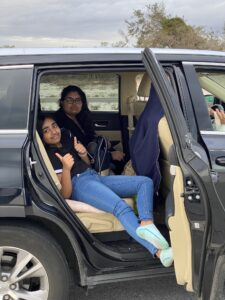 New Orleans to Gulfport Mississippi drive
Distance from New Orleans to Gulfport, Mississippi is around 70 miles and taken around one and half hours. On 25th morning we checked out from New Orleans downtown hotel and started our drive towards Gulfport. This drive is very nice, crossing over the bay of Mexico and passing through state parks and beaches here and there. There are many casinos and resorts also very close by.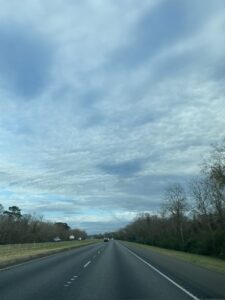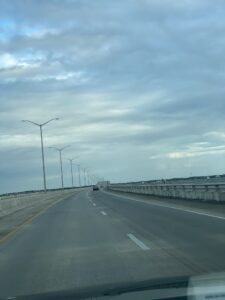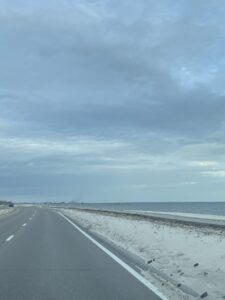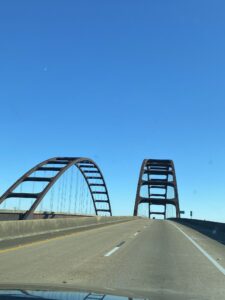 Gulfport Beach
Gulfport Beach stretches along the coast from Biloxi Beach to Long Beach. This beach embodies a calm and tranquil environment and offers plenty of opportunities for activities, such as flying kites, catching waves, sunbathing, taking relaxing strolls, and watching sunrises and sunsets. We had picked the best hotel at the beach,  Marriott Courtyard Gulfport Beachfront. This hotel property is only 100 meters from the sandy beach, and you can easily walk to the beach when ever you want. Right from hotel you can get some of the best views of sun rise and sun sets. Our next 3 days in Gulfport were one of the most relaxed moments, when ever we were on the beach.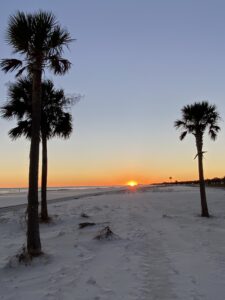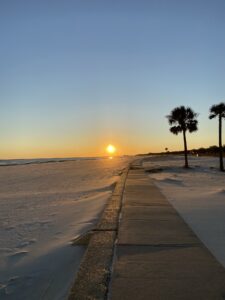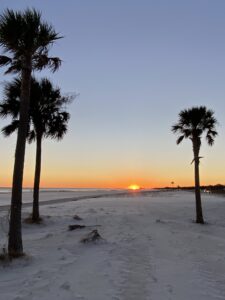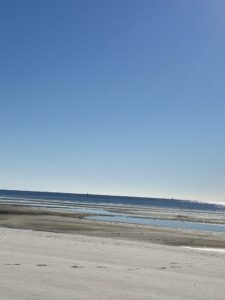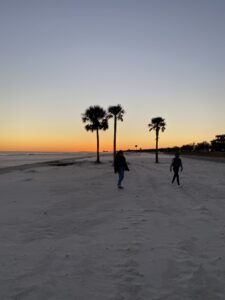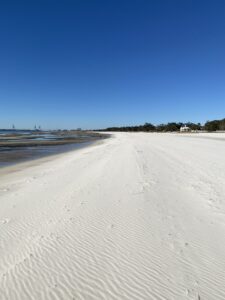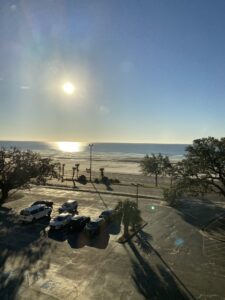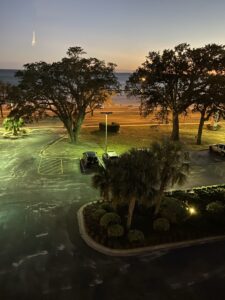 Apart from sandy beaches, there are some other interesting places you should visit if you are in Gulfport. Mississippi Acquarium, Railroad Museum, Discovery Centers, along with one of the largest port in this side of the ocean. Most of those museums were closed due to pandemic, so we spent our time mainly exploring new beaches, along the cost of Gulfport, Biloxi, Mobile and other places. In between we also stopped at USS Alabama Battleship Memorial Park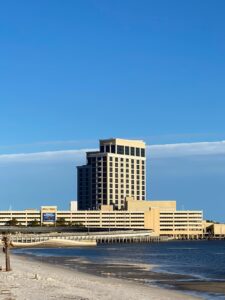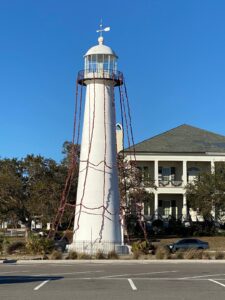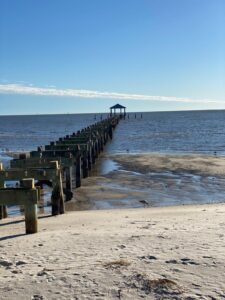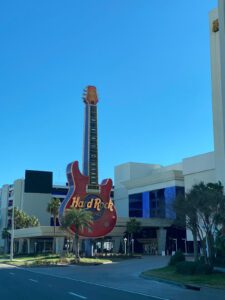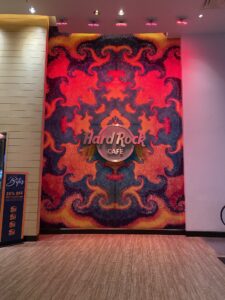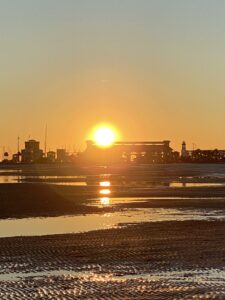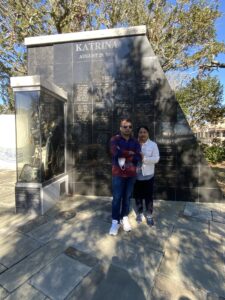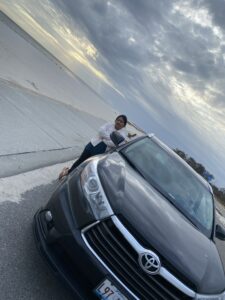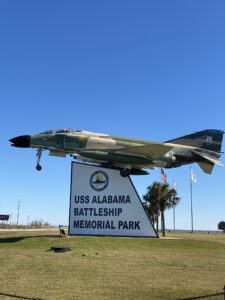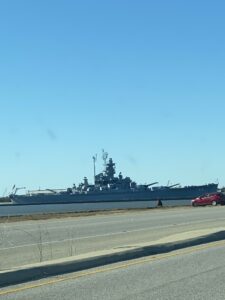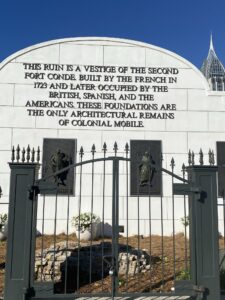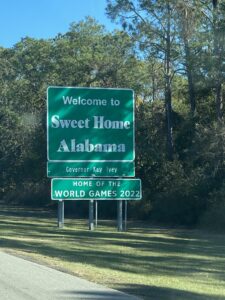 Gulfport to Montgomery, Alabama drive
After spending 3 days in Gulfport and enjoying every minute of sandy beaches we checked out on 29th morning. Our plan was to drive to Montgomery via Selma and spend time in Montgomery downtown as well as some of the Civil Rights museums and freedom trails.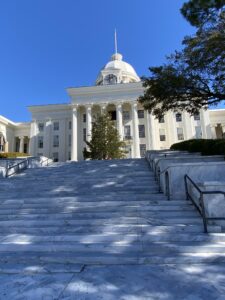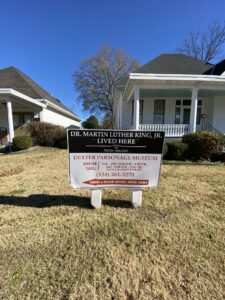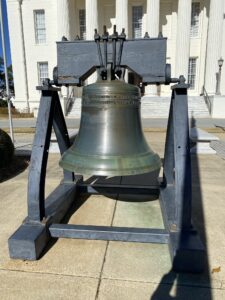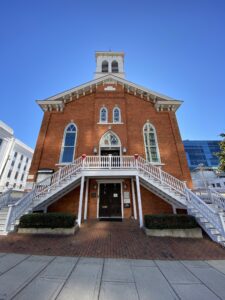 In afternoon we went to The National Memorial for Peace and Justice one of the most important civil rights museum, but just like everything else the museum was closed due to pandemic restrictions and we had to come back by looking at it from different sides from outside. The National Memorial for Peace and Justice, which opened to the public on April 26, 2018, is the nation's first memorial dedicated to the legacy of enslaved Black people, people terrorized by lynching, African Americans humiliated by racial segregation and Jim Crow, and people of color burdened with contemporary presumptions of guilt and police violence. This is must see, if you are in the area.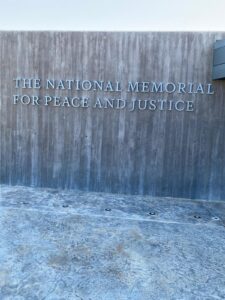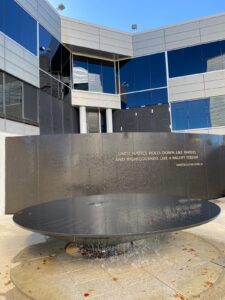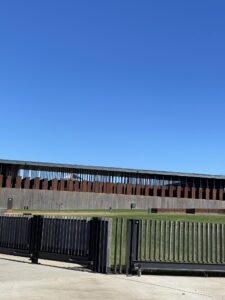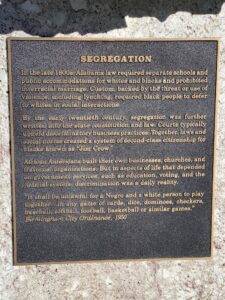 After spending whole day in Montgomery, we were back on the road driving towards Birmingham, where we stopped for dinner in our favorite restaurant, PF Changs. Post dinner we drove for few hours and stayed in a hotel for that night, and morning we again started pretty early and covered some 600 miles to reach our home in Hawthorn Woods, on that evening of 29th. After all we were supposed to host the New Year Party of that year at our home.