This post has already been read 2234 times!
Las Vegas to Death Valley & Los Angeles road trip
From the glitzy lights and air conditions of Las Vegas to driving to one of the hottest place on the earth, Death Valley National Park is an unforgettable experience. Contrast in the landscape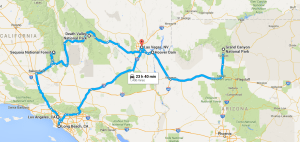 is so dramatic, its difficult to believe that they exist not very far from each other. This road trip, became even more memorable as we had friends, parents and in laws also to accompany us on this 9 day trip. It was lot of fun as kids had their time with grand parents, and we driving through some of the best places that California can offer.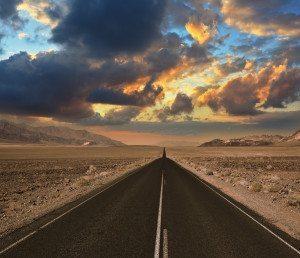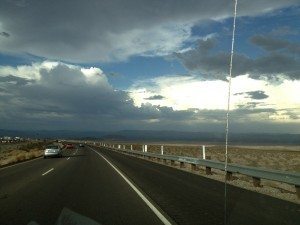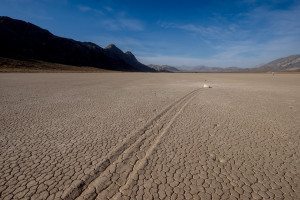 We planned this road trip very carefully for multiple reasons, not only we had parents with us and 9 days on road was a stretch for them, we also had packed too many places as usual, idea was to take them around and show them as many places as we could. Moreover, food was also a challenge because parents were not used to  eating outside junk food for so many days and last but not the least it was a month of August when rains can come anytime to ruin all the planning.
First leg of our plan was to fly from Chicago to Las Vegas, and then take a minivan from there to go on long road trip and that was easy part as we landed in Las Vegas in evening. We had booked Marriott Spring Hill suites and after taking the rental car from Hertz we straight drive to hotel. Good part was nearby Pizza Hut, which helped us to get dinner in our hotel rooms. In night our friends also joined us, as they flew from Milwaukee to Las Vegas so now we were total 12 people in the group with age range from 4 years old to 64 years old.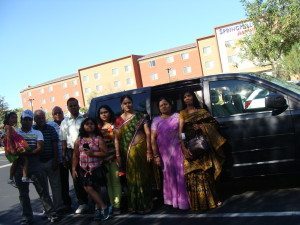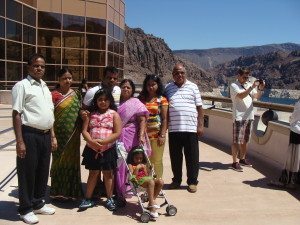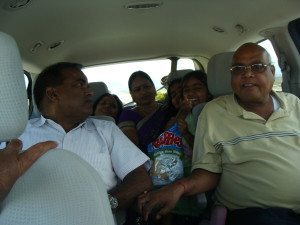 Next day morning after breakfast, we drove to Hoover Dam, and spent couple of hours there. Our plan was to drive to Grand Canyon from there and after taking lunch on the way we drove to Grand Canyon South Rim. This was our second trip to Grand Canyon after a gap of 6 years but the beauty of Grand Canyons remained same. It fills you with awe, It is beyond comparison and beyond description; absolutely unparalleled through-out the wide world.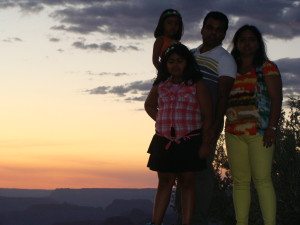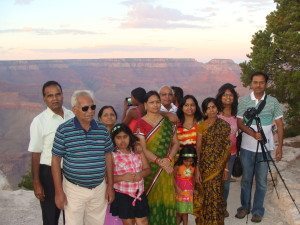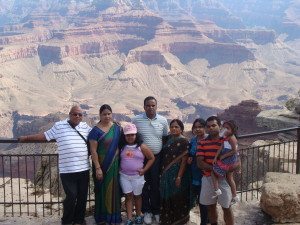 That night we stayed in Grand Canyon only at Best Western hotel thinking that we will be get up early in the morning and see the sun rise in Canyons. But everyone was so tired that night that we missed the sun rise part and went back to Canyon only after having the breakfast. We spent couple of hours back there in Canyon with everyone trying to absorb what they looking at. After capturing the immense beauty at every scenic point in Grand Canyon, we drove back to Las Vegas and stayed there for the night.
Next day morning we had planned to drive to  Death Valley from Las Vegas, it's a distance of close to 150 miles but as you approach Death Valley, you can feel the changing landscape and vegetation. We reached Death Valley National Park visitor center at around 1 PM in the afternoon and the temperature was 120 degree F, unbelievable 53 degree centigrade, we had never seen that kind of temperature in life, never. As we came out of the car, it was so difficult to breathe, like inhaling hot and humid dry air. We stopped our car very close to the visitor center and everyone came out running just to get inside the shelter.
It was unbelievable and we had never imagined that kind of hot air and humidity, that too in USA. Once we were inside the visitor center, it was a big relief and there we watched the documentary where they show history of Death Valley and why that place is called Death Valley. After spending an hour or so, and having food there, we planned to to go the Lower Basin area, which is called the lowest point in Earth in North America,  282 feet below the sea level. There again it was so humid our parents refused to even come out of the car. After lot of persuasion we had them out for few minutes just to take some pictures that can go in our family album.
From Death Valley we had planned to drive to Bakersfield to stay there for the night so that next day we can go Sequoia National Park. As we drove towards Sequoia we did not forget to pack some good food from Indian restaurant. After quick research online we found a good Indian restaurant, Zaika Indian Cuisine and we picked the to go food from there. We drove straight to the giant General Sherman Tree and spent couple of hours overlooking those tall and sturdy sequoias. We have been to sequoias earlier also but coming back to these trees this time was different as our kids were grown up enough to appreciate them, after all these trees are among the tallest, widest and longest-lived of all trees on the planet.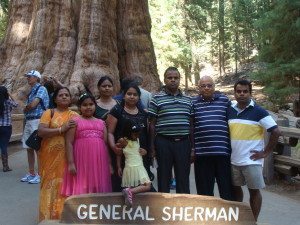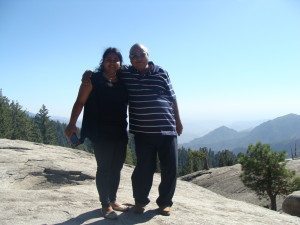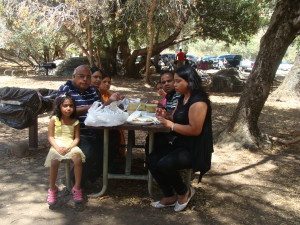 From sequoias we drove back to the plains and drove towards Los Angeles, and stayed close to Long Beach area. Next 2 days we spent visiting downtown Los Angeles and Santa Monica, its beautiful beaches, markets, and also took cruise at long beach. From Santa Barbara, Santa Barbara to Redondo beach and Santa Monica, we enjoyed the packed beaches of California.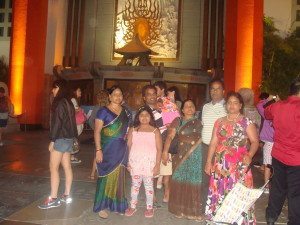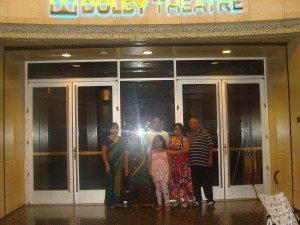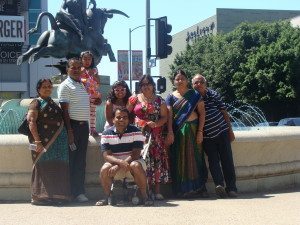 After spending two days in Los Angeles, we drove back to Las Vegas where we spent last two days of our trip taking everyone to various attractions, strolling at the strip in the evening and enjoying some good food on the Strip. When we reached Las Vegas our group became even bigger as my brother in laws parents and their friends also joined us in Vegas. So total we were 16 people walking back and forth and enjoying the fountains, lights, music and themes of Las Vegas.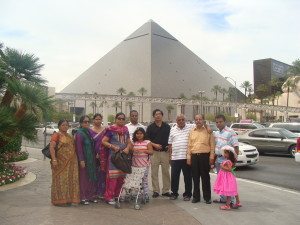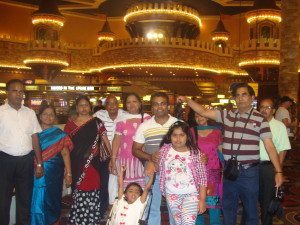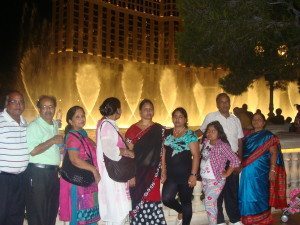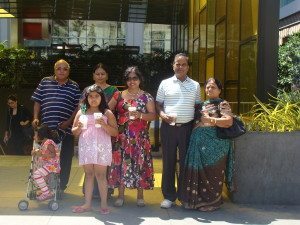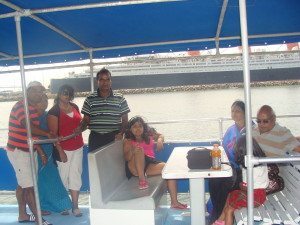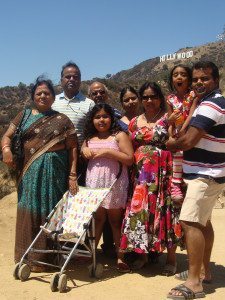 After all the fun and tons of memories in this trip, finally we took the flight back from Las Vegas to Chicago. With tired bodies but enlightened souls, we all came back home, looking back at our snaps and talking about all the amazing fun that we had in those 9 days.
Las Vegas to Death Valley drive must be on your list if you have one extra day down there. This hottest, driest and one of the most extraordinary national park trip will not be easy to forget.