This post has already been read 733 times!
Driving on Pacific Highway from Seattle to all the way to San Francisco was a dream I waited for many years. This year it came through.  Just like a tradition for last many years, this year we decided to plan our year end roadtrip visit on West coast. Plan was to fly to Seattle, rent a car, and then drive all over Washington, Orgon and Northern California.
Everything was going fine, except weather. Snow storms and rains were continuously badgering Oregon and Washington coastal areas since mid of December. Forecast was to continue same way till year end. But after living in Chicago for more than 10 years, snow storms are not something we were scared of. So we did take the flight on 24th December and reached Seattle in afternoon. We spent next two days in Bellevue with Ravi and Ananya  and enjoyed various local attractions. After enjoying all their hospitality over the long weekend,  on 27th morning we took the rental car to get on the road. It was still snowing there but visibility was getting better. We had got the all wheel drive Jeep Grand Cherokee SUV and that turned out to be perfect vehicle for that kind of rough weather and long roadtrip.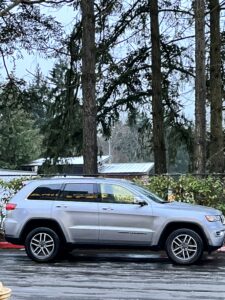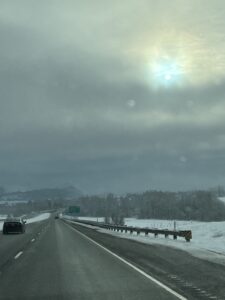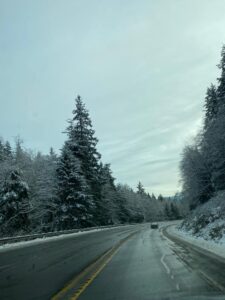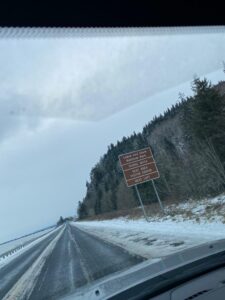 Bellevue to Cannon Beach roadtrip
As we started driving Bellevue, roads were pretty slippery and some of the lanes were closed due to ice and snow. So we started slow and in an hour covered hardly 25 miles. As we reach on the junction of Interstate 5 and Route 1, we decided to take the route 1, as it crosses over the mountains towards ocean side. Few miles on the road. we realized that was not a good decision. Roads were not cleaned, and heavy snow was there on the road with not much visibility. But we decided to keep pressing on. Its was very risky drive but the pictures and scenery both side was worth keep going. It was 3 hours drive, crossing over Olympic mountains and Olympic National Forest. In between there couple of small towns like Elma, Aberdeen, Astoria etc, but everything mostly closed due to bad weather and hence we went straight to Cannon Beach.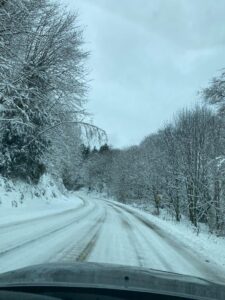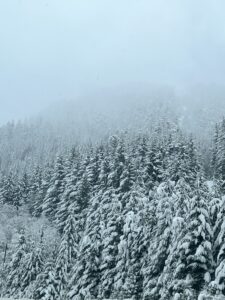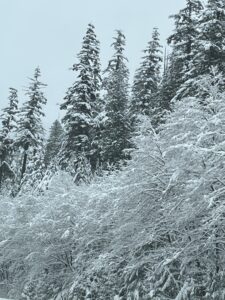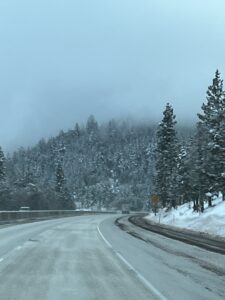 Cannon Beach, Oregon
Cannon Beach is small but very popular tourist destination. Its a small town with lot of beach side hotels and restaurants. This town is famous for its beach, that has giant Haystack rock. In summer this beach would have been full of tourists but bad weather and cold ensured very few people on the beach.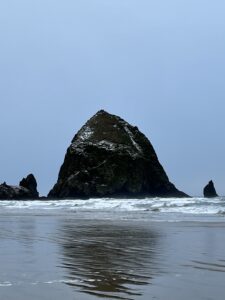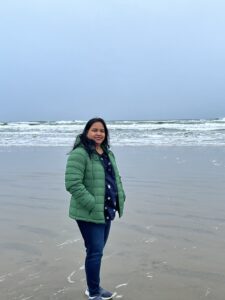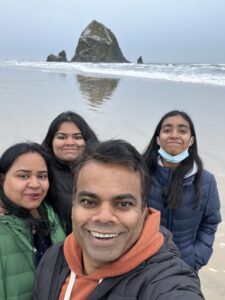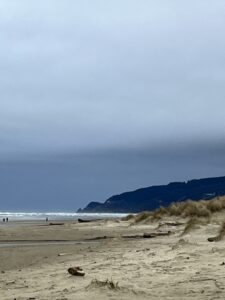 Cannon Beach to Newport drive
We spent couple of hours at Cannon beach and then started towards Newport. Our plan was to stay in Newport for the night. It was around 100 miles from Cannon beach and took almost two hours. Weather was getting bad and it had started snowing heavily, so we straight drove to hotel and checked in around 8 PM. Very much hungry and tired we went out looking for good dining place. Again almost everything was closed, but we found one small sushi restaurant, named Momiji and got one of the best seafood dinner. If you are in this area, do try out.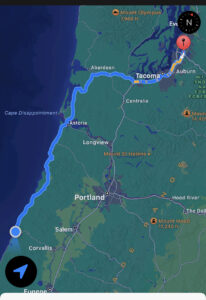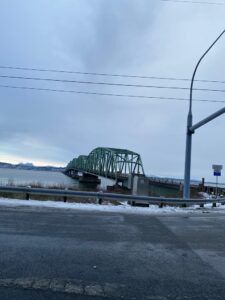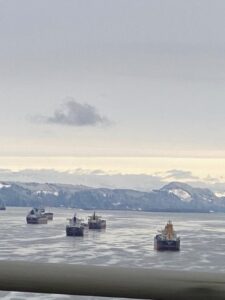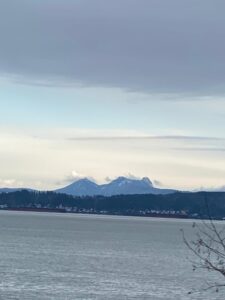 Yaquina Head Outstanding Natural Area
Yaquina Head outstanding natural area is around 10 miles from Newport downtown, and site of Yaquina Head lighthouse. Its a very well managed conservation land, where you can spend hours looking into the sea and sea animals like sea lions, and different kind of birds flying all over.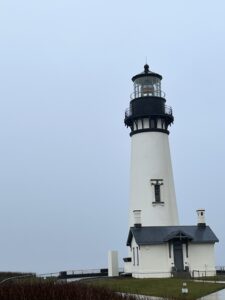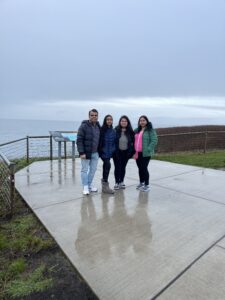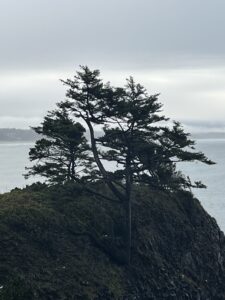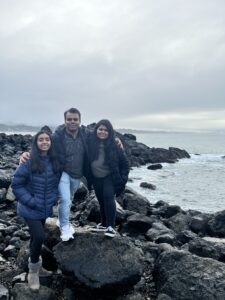 Cannon Beach to Medford Drive
After spending the day time in Newport and Yaquina Head areas, we went on beach hopping on route 101. This route is one of the most scenic route, with mountains on one side and pacific ocean on other. Lighthouses, bridges, sandy beaches, rocky shores and seaside restaurants make this whole stretch memorable.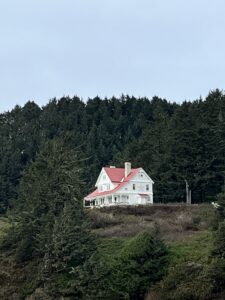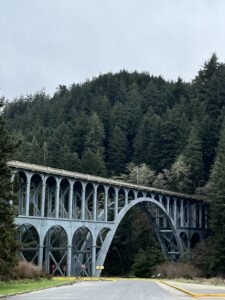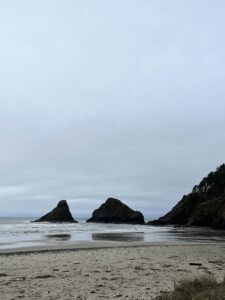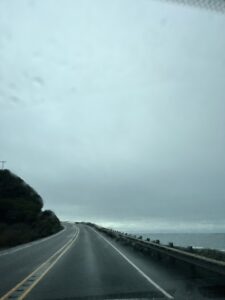 Haceta Beach, Bastendorff beach, Sunset beach were some of the key beaches we stopped at and kept moving, as we had to cross the mountains and drive towards Medford. With bad weather looming, our plan was to reach Medford before it gets too dark.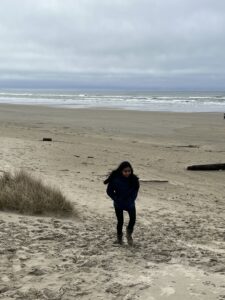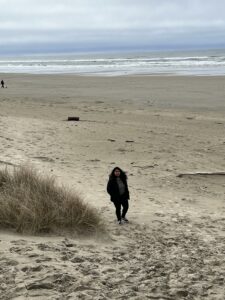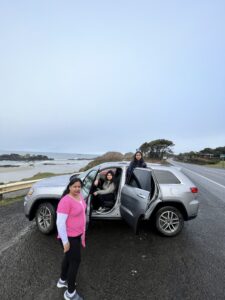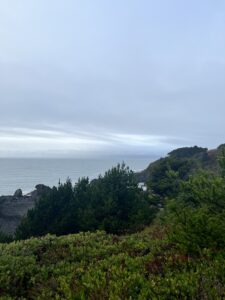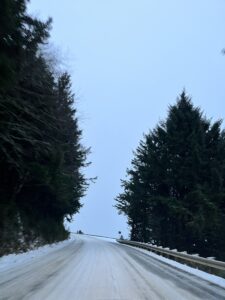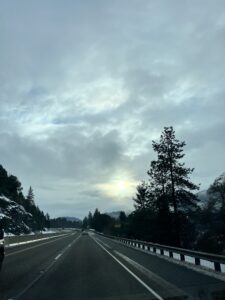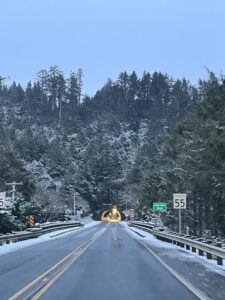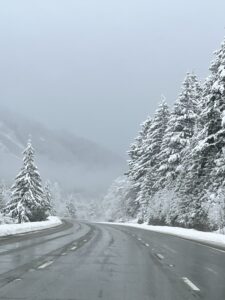 Medford to San Francisco Drive
After spending the night in Medford, our plan was to drive towards San Francisco in the morning. Its around 360 miles and again the terrain is one of the most beautiful. As you drive from Medford initial 2 hours you will be driving through mountains and valleys. You will be driving on Interstate 5 all along and can stop at lot of scenic points to take pictures.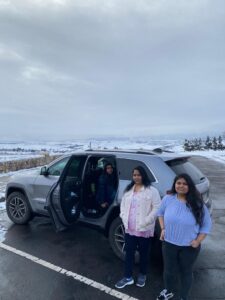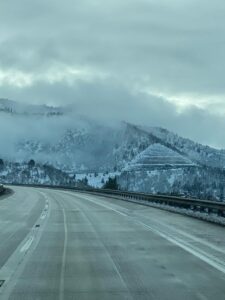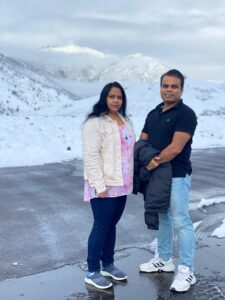 A day in San Francisco downtown
After all that long drives and scenic places, mountains and beaches, it was time for us to enjoy the downtown life and what better than SFO downtown for that matter. With a list of to do things, we went to SFO Fisherman's Wharf and parked our car there, for a family day out.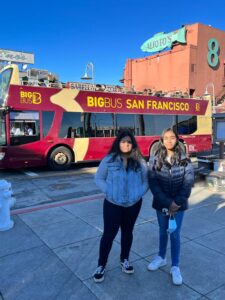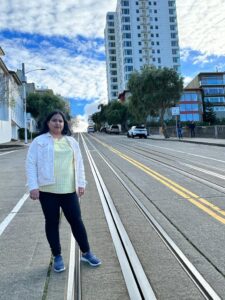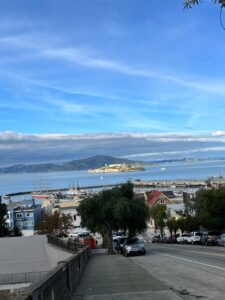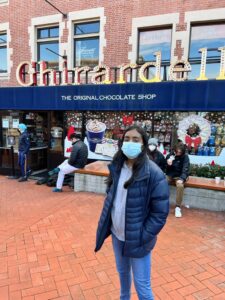 Right from cruising in the bay to walking around Pier 39 markets and a trip to zig zag street to buying some chocolates at Ghirardelli, it was lot of walking. And the best of roadtrip is to cover what ever you can. So we also drove to UC Berkley as well as Stanford universities. Who knows, if kids like the place and decides to come there for study.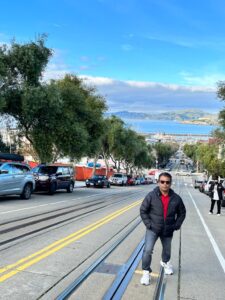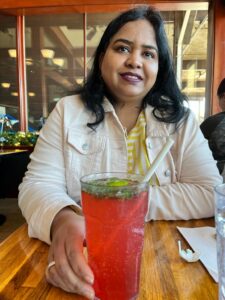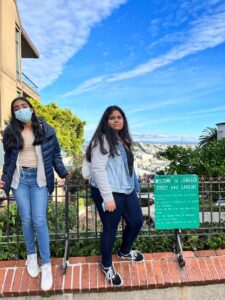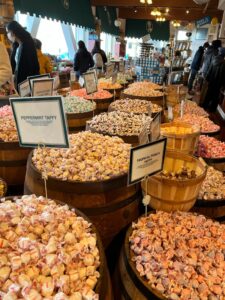 Seafood at Pier39 restaurant to Indian food in Rasa in Burlingame, we enjoyed our stay in Bay area. We were also able to meet one of my batch mate and old friend Rakshit Raina from MBA days for a dinner at his place.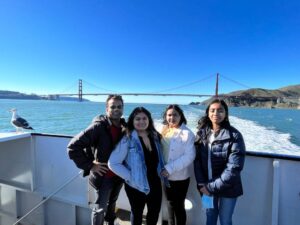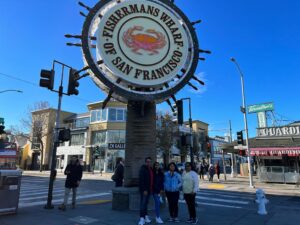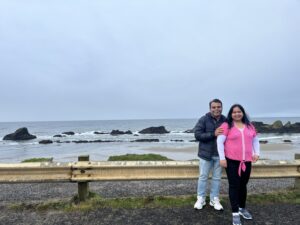 New Year eve in Napa Valley
We had planned to spend last day of the year in Napa Valley, and it turned out to be the best day, with sunny weather and warm outdoors. We went driving various scenic routes in and around Napa valley, stopped in various towns and tried some local delicacies apart from wine tasting. Eating lunch in late afternoon in downtown was one of the most relaxed experience. These short roadtrip in Napa valley have their own charm, with wine yards both side of the road.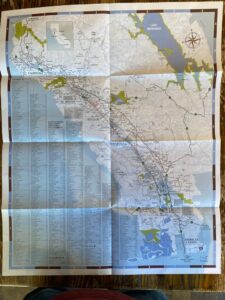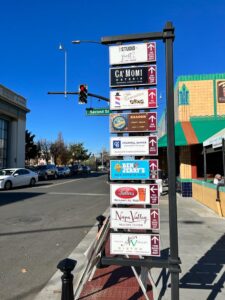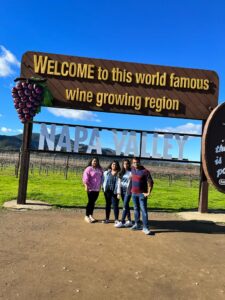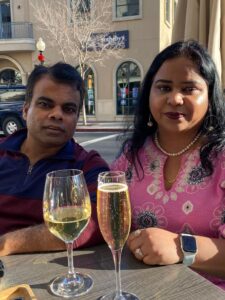 Napa Valley to Seattle roadtrip
After a week long roadtrip we were ready to be on the road again to drive back to Bellevue. But before we go to Bellevue we had planned a day in Seattle downtown and hence we drove all day to reach Olympia that night, capital of Washington state. It was very cold and lot of ice and snow everywhere in Olympia. We stayed for the night there and next day once the weather improved we were again on road to Seattle downtown.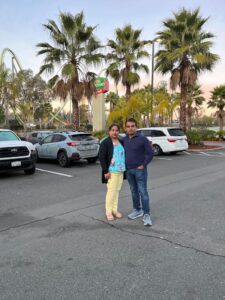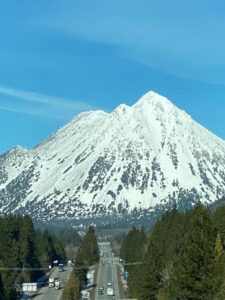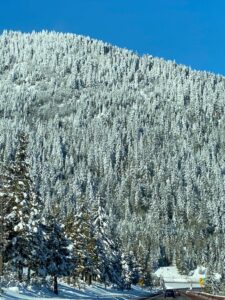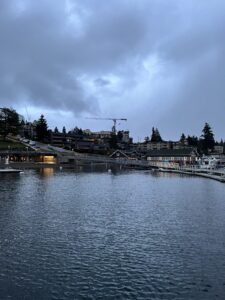 So that is how we completed our week long roadtrip. Will talk about our day out in Seattle in another post. With this roadtrip we completed route 101, the Pacific highway, all the from North to South. One more item from bucket list is crossed. Let's see what next 🙂