Drive from Moab, UT to Monument Valley
Moab to Monument Valley road trip is one of the most beautiful trip in Utah south. The distance is around 160 miles and takes around 2.5 hours. But there are so many stops in between where you must stop to take a look at some of the most spectacular scenery. During our road trip from Chicago to Utah, we had kept one full day for the visit. On December 23rd, it was bright and sunny day, perfect for our road trip. Both side of the road its vast land, buttes, and rustic charm all the way.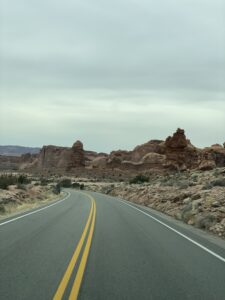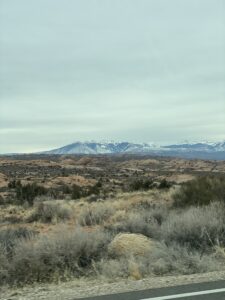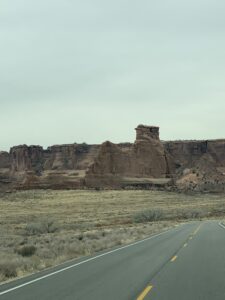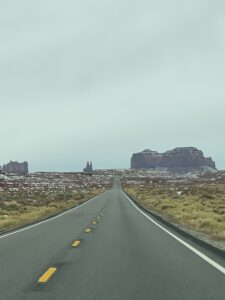 Monument Valley Tribal Park
Navajo nation's Monument Valley Tribal Park is one of the most majestic and the most photographed place on the earth. This great valley has sandstone monuments that tower at heights of 400 to 1,000 feet. These are framed by scenic clouds casting shadows that roam the desert floor.  The angle of the sun accents these graceful formations, providing scenery that is simply spellbinding. As you enter the park, there is a 20 dollar pass that you need to take for entry.
Monument Valley Visitor Center
From the visitor center, we saw the world-famous panorama of the Mitten Buttes and Merrick Butte. You can also purchase guided tours from Navajo tour operators, who take you down into the valley in Jeeps for a narrated cruise through these mythical formations.  Since we were there in December, guided tours were not available so we took the tour with our own car. Places such as Ear of the Wind and other landmarks can only be accessed via guided tours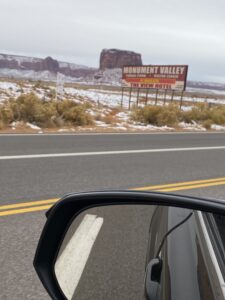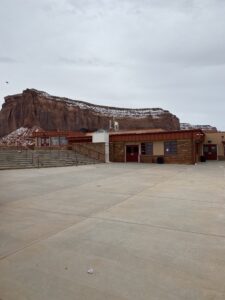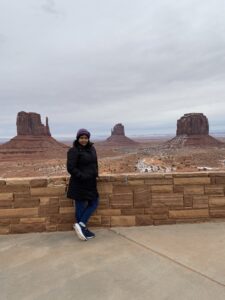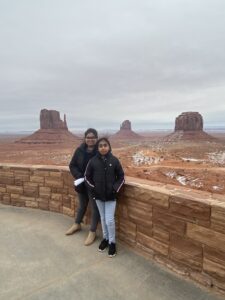 Monument Valley Driving Tour
The most exciting part of this park is 17 mile monumental scenic drive. This loop includes 11 numbered viewpoints and normally you will need between 2-4 hours in the park.By the time we had reached there, it was already afternoon and not much rush was there so we immediately got on the tour.The loop road is rugged non-paved and full of red dust and stones. It was good that we had Toyota Highlander SUV, so it was easy to navigate.  Its not an easy drive for sure.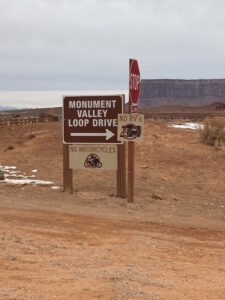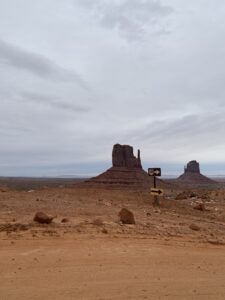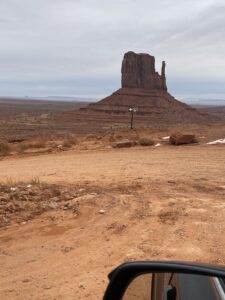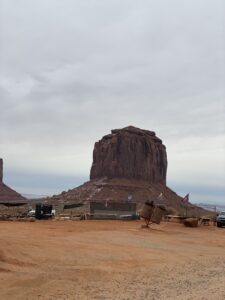 The Mittens and Merrick Butte, Elephant Butte, Three Sisters are some of the best view points, and since there were not many visitors, we had ample time to enjoy the natural beauty.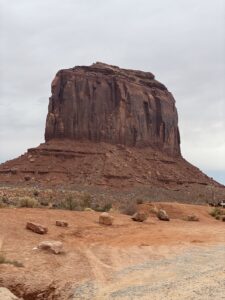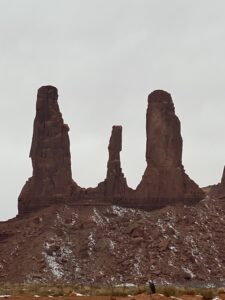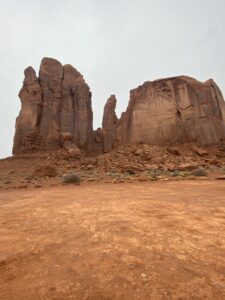 On this whole drive there are no rest rooms, or place where you will get any water or food, so you need to plan accordingly. But the scenery all around is just mind boggling, and we captured as many pictures as we could. We must have taken at least 200 photographs of various mittens and buttes of Monument Valley.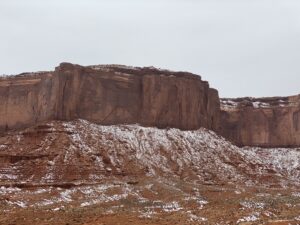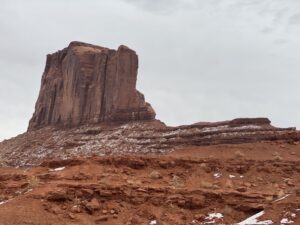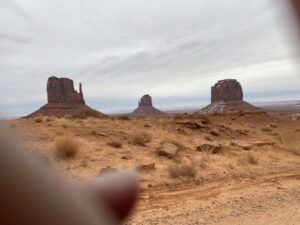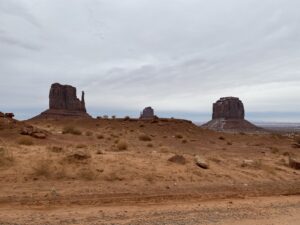 Monument Valley to Moab
After spending couple of hours on the loop we drove back to Monument Valley visitor center, and decided to drive back to Moab. It was getting dark and we started driving back at around 5:30 PM, and we reached back our hotel in Moab at around 9:00 PM. Visiting Monument Valley was a dream come true. It was there in my mind for so many years since I had seen that movie called, Forrest Gump. Just like that movie, Monument Valley is unbelievable. Those pictures of Monument Valley will leave you spellbound, always.